Mariah Carey Partners With Swiss Jewelry Company Chopard for 'Happy Butterfly' Collection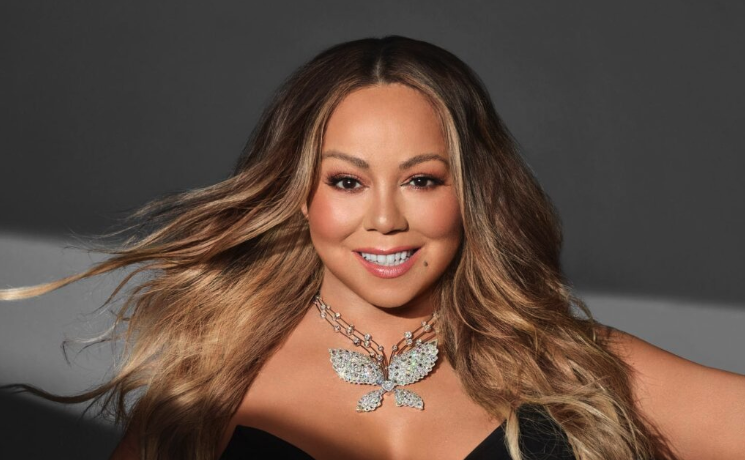 Mariah Carey Partners With Swiss Jewelry Company Chopard for 'Happy Butterfly' Collection
87
Mariah Carey continues to flutter in honor of her liberating album Butterfly. The music icon has announced her new diamond jewelry collection with Chopard called Happy Butterfly.
It marks the first joint venture between the two and celebrates the 25th anniversary of Carey's fourth album. The collection is the result of a close collaboration with Carey and Chopard and its Co-President and Artistic Director, Caroline Scheufele.
"Introducing: Happy Butterfly by Chopard x Mariah Carey 🦋 I'm so grateful to Caroline Scheufele for her boundless creativity and bringing this collection to life," said Carey. "I never thought this metaphor that has become synonymous with me could be immortalized in such a beautiful, and delicate way."
View this post on Instagram
Happy Butterfly is an extension of Chopard's Happy Diamond line, comprising two styles, white or rose gold, each consisting of a necklace, earrings, ring and bangle.
According to Chopard's website, the collaboration "brings to life light, delicate jewelry inspired by butterflies," adding, "little diamonds do great things."
On Friday, Carey had a launch event for Happy Butterfly at Soho Grand Hotel in New York City, New York. Scheufele attended the festivities as well.
Carey's new jewelry collection comes on the heels of her Butterfly turning 25.
A special expanded version of the album was released and featured eight bonus tracks, including fresh remixes, never-before-released acapellas and live tracks, as well as Carey's reinterpretation of the fan-favorite "The Roof," with vocal support from Brandy.
"I will never forget the day I released this album to the world," Carey shared on Instagram.
"I had never felt more exposed and vulnerable yet free and euphoric at the same time. It was a true EMANCIPATION (no pun intended!) of my spirit, soul and innermost feelings which I poured into every lyric and every note on every song."
View this post on Instagram
She added, "25 years (😳) later and it's still one of the proudest moments of my life and career. I hope you enjoy reliving this journey with me."
As part of the Butterfly reissue, two 25th-anniversary vinyls were released. One is a 2LP standard edition pressed on Champagne Wave vinyl. In contrast, the 4LP deluxe edition is pressed on 180g Gold Nugget vinyl. The vinyl is packaged with a lyric and photo booklet, as well as rare remixes.
Additionally, Carey released a six-minute documentary dubbed Another Taste of Honey about the making of her "Honey" music video. It features interviews with Carey herself, as well as acclaimed editor and stylist Joe Zee, hair stylist Serge Normant and cinematographer Daniel Pearl.
In other news, Carey will perform at this year's Global Citizen Festival. The 10th annual event will take place Saturday, Sept. 24, in New York City and Accra, Ghana. She headlines the festival at Central Park in New York City, while, in Accra, Usher takes the top bill.