Mariah Carey Launches Premium Irish Cream Brand: Black Irish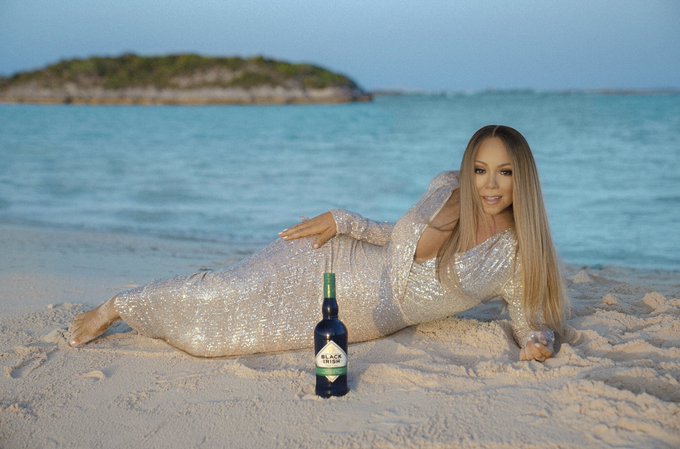 Mariah Carey Launches Premium Irish Cream Brand: Black Irish
59
Mariah Carey is entering the alcohol beverage business. The iconic singer-songwriter has announced her new liqueur brand called Black Irish, which is in stores now. The name was inspired by Carey's heritage. Her mother is Irish American and her father was half Black and half Venezuelan.
Carey shared the announcement on Twitter on Monday afternoon. "Introducing Black Irish 🦋 Two years in the making. Truly a cause for celebration!!! 🍸🍸 @goblackirish," she tweeted.
Black Irish arrives in three flavors: original, white chocolate and salted caramel. The Original is described as the perfect blend of "decadent Irish cream with aged Irish whiskey for a rich luxurious liqueur with aromas and flavors of freshly roasted coffee, milk chocolate, and warm spices."
Black Irish White Chocolate has "a slightly more refined and subtle chocolate flavor," while Salted Caramel is "rich and creamy with sweet buttery notes of caramel and a touch of salt."
This isn't Carey's first time launching a beverage brand. In 2014, she partnered with Kevin Liles' Go N'Syde to create a "Butterfly" flavor in support of her album, Me. I Am Mariah…The Elusive Chanteuse.
Get more info about Black Irish at its official website.
Introducing 𝗕𝗟𝗔𝗖𝗞 𝗜𝗥𝗜𝗦𝗛 🦋 Two years in the making. Truly a cause for celebration!!! 🍸🍸@goblackirish pic.twitter.com/35227PPJkm

— Mariah Carey (@MariahCarey) August 16, 2021