Lonzo Ball Displays Bizarre Weightlifting Form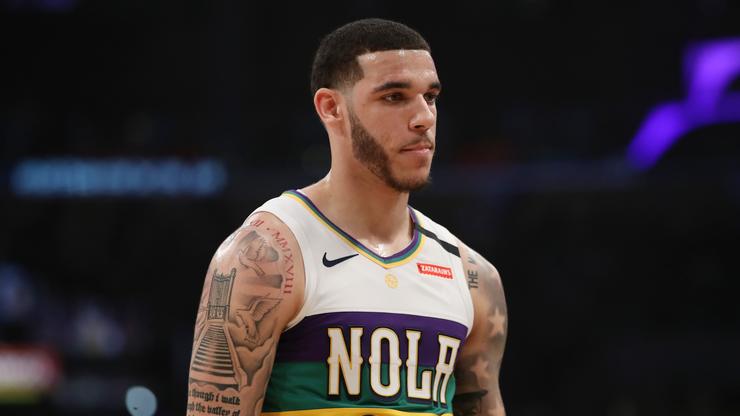 Lonzo Ball Displays Bizarre Weightlifting Form
46
Lonzo Ball has certainly been one of the most polarizing players in the entire NBA over the past couple of years. This is mostly because of the fact that his father has become a promoter akin to boxing's Don King. LaVar Ball made it seem like Lonzo would be the next Magic Johnson which was truly something he could never live up to. Now, Lonzo is playing much better than he did in his first two seasons, although he still receives some unjust criticism from time to time.
When Lonzo's career first started, people used to make fun of his jump shot form. On that front, he has improved immensely although now, fans are curious about his weightlifting abilities. As you can see in the video below, Ball excitedly lifts weights above his head but won't even extend his elbows all the way. This led to some comments about his form and whether or not he's just playing a big joke on all of us.
In the clip, he appeared to have a bit of a smirk on his face, as did his friend in the back. With this in mind, perhaps we are being punked.
Unfortunately, due to the lack of sports content these days, these are the matters we have to occupy ourselves with. It's the only thing keeping us kind of sane.