Lil Wayne & Eminem Admit To Googling Their Own Lyrics So They Don't Repeat Bars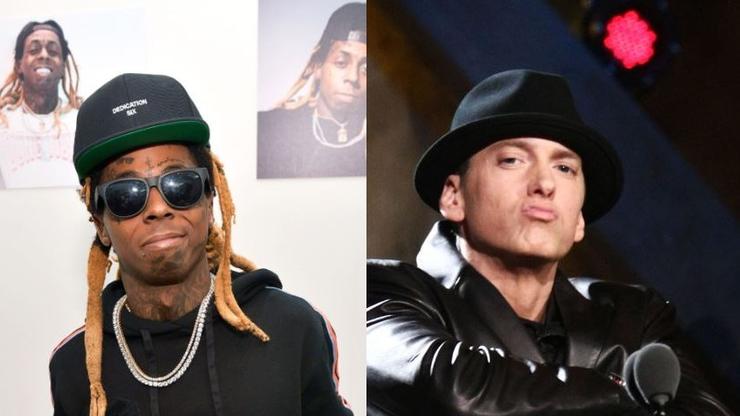 Lil Wayne & Eminem Admit To Googling Their Own Lyrics So They Don't Repeat Bars
76
Two rap greats came together this evening (May 8) after Eminem chatted with Lil Wayne for the latter's Young Money Radio podcast. It was an epic meeting of the minds for two artists that are considered to be GOATS in the music industry, specifically the rap game. The pair even gave nods to a few artists that they particularly enjoy including the YBN Cordae, Big Sean, Joyner Lucas, Kendrick Lamar, Griselda, and J. Cole.
Lil Wayne and Eminem also touched on their creative processes, especially considering Em revealed and he's been spending his days in quarantine "writing and recording." Weezy spoke about how draws inspiration, saying "I try to listen to the new music and I can get a little buzz and go [in the studio] and kill something, but I still try to go off my regular procedure, and that's just my natural inspiration."
Eminem chimed in, "Same thing. When we first start out it's a blank canvas. We paint on that sh*t until every area is full. When you've made so many songs about everything it gets a little tricky." He added, "You probably write all the time, and I do, too." Wayne admitted that he creates so much music that he often has to hit up Google to search his own lyrics to make sure he doesn't duplicate bars he's already written. Hilariously, Eminem added that he does the same thing and even pulled the move last night. Check it out below.