Lil Tjay Seemingly Responds To 6ix9ine's King Of New York Rant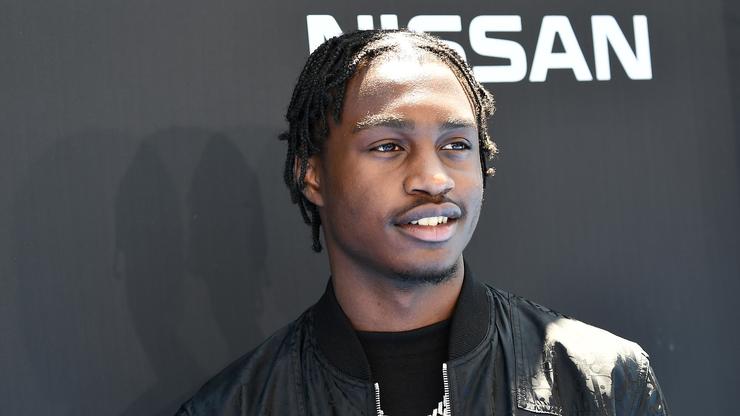 Lil Tjay Seemingly Responds To 6ix9ine's King Of New York Rant
61
The title of King Of New York has been claimed in the past but in the past two years, there seems to be a spike in disputes surrounding who actually deserves that crown. Last weekend, ahead of the release of State Of Emergency, Lil Tjay came out of the woodwork claiming that he's the King Of New York while simultaneously sparking a feud with High Bridge The Label as well as Rubi Rose and Chinese Kitty.
Yesterday, the apparent King Of New York, according to Spotify at least, 6ix9ine made his return with "GOOBA" and a subsequent return to Instagram Live where he addressed Tjay's claim as "King Of New York." "For the King Of New York shit — let's cut that out. Little boy, sit down," 6ix9ine said. "I ain't beefin' with anyone from New York if you don't got this watch. If you don't got this watch right here, you're a little boy to me. I'll kiss you on your forehead."
Though Tjay didn't necessarily bash 6ix9ine's name, he did initially bashed the idea that he's a little boy. He then shared another post detailing that he's been going up without the support from major artists in the game and that he's made a concerted effort in helping other artists out from New York in an attempt to unify the city.
He doubled down on the fact that he helped unify New York City while simultaneously dragging Nicki Minaj, Cardi B, and A Boogie into his rant.
"If you think about it, why do you think Nicki and Cardi beefing right now? It's New York shit, bro," he said. "Why you think Nicki never gave A Boogie a feature? Besides that, why you think Cardi ain't never give A Boogie a feature? Why you think me and Boogie never got on a song? Mind you, I don't want to do a song with him, I'm just sayin'… This whole unify New York shit started with me. Understand that, you heard? I just dropped a whole tape with the city on it."
Peep his rants below.