Kodak Black 'Back For Everything' Lacks The Complexity And Depth Of Its Creator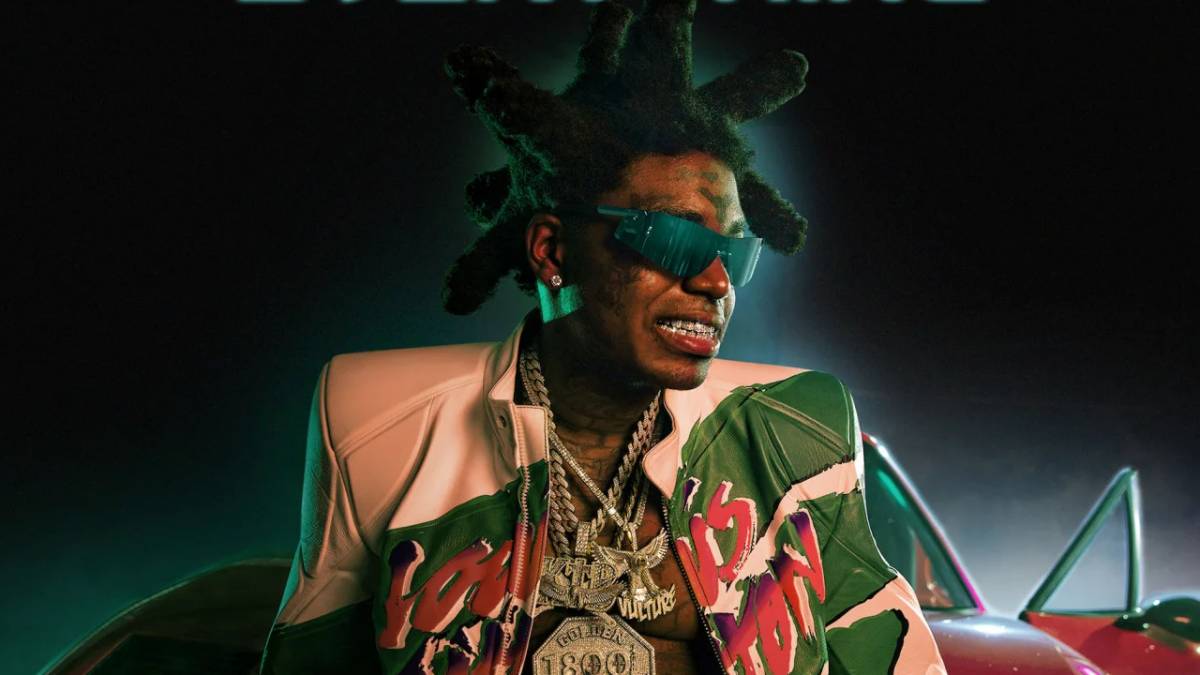 Kodak Black 'Back For Everything' Lacks The Complexity And Depth Of Its Creator
77
Kodak Black's music — sparse and piercing — has long been overshadowed by his 2016 charge for sexual assault of a high school student and an overall distasteful public image. He boasted about "giving Lauren London a whole year before dating her" after Nipsey Hussle's murder; was arrested for weapons possession; violated his house arrest by assaulting a bartender and added to everyone's disdain for his antics by sexually grinding on a woman at a hockey game.
Kodak and his excellent croak that led Drake to call him "all that for his generation and beyond" is overshadowed by a Mystikal-like sexual deviance. Those complexities are the point, but as his feature on Kendrick Lamar's Mr. Morale & The Big Steppers shows, people are still uncomfortable engaging with Kodak's music.
Kodak's latest album Back For Everything replaces his usual compelling complexities for a more digestible approach. Rappers from a previous age – such as 2Pac or Ol' Dirty Bastard – made music that pierced through their persecution. The complexities were a part of their lore and modus operandi. Rolling Stone and The Village Voice's Greg Tate once called Ol' Dirty "morally bankrupt, artistically questionable, politically incorrect, racially divisive and just plain wrong." The catastrophic forces from hell that held a permanent residence inside of those men were interbedded between their musical acumen.
Usually, the same could be said for Kodak, but Back For Everything is paint-by-numbers work. It's without any of the intimacy or self-laceration of any of the best songs on Dying To Live
The production, handled by everyone from ATL Jacob and Zaytoven to DzyOnDaBeat, isn't atrocious. It's committed to the pit of sorrow Kodak Black's music usually occupies, but it's like if the A&R reached for the bleakness of Dying To Live and couldn't help but inject some Future in it. "Love & War," the last record, is abominable. With his xylophone production, it's a SoundCloud snippet that should've stayed there. Songs such as "Love Isn't Enough" or even the Lil Durk-assisted "Take You Back" aren't hitting the same. Kodak's always been melodic, but he's often grappled with his behavior as well. What made Dying To Live unique was the self-awareness in the face of violence. This album doesn't nearly have enough of that.
"Purple Stamp" is basic drug talk, with Kodak claiming he's "still popping them percs." Kodak remains talented at producing melody; "Sink My Ship" has a hook that reminds listeners of his elastic talent. He swoons, "Fo' red bitches fuckin' on me 'cause I'm lit/Fo' red bitches jumpin' on me like I'm Crip/Leakin' on me, shawty got that sauce, she got that drip/N-ggas hatin' on me, tryna sink a n-gga ship." "Omega" comes from the same back-against-the-wall angst as 2Pac claiming "the judge be giving me this look but he don't think I'm gorgeous/He gon' hit me with the book but he don't know my story." This bar — defiant and paranoid — is the kind of lyric that still works for Kodak even through his troubles.
It's not as if Kodak is the only artist that has done heinous things. Big Pun pistol-whipped his wife on camera, Lil Uzi plead no contest to assaulting his ex-girlfriend and Fabolous allegedly knocked his Girlfriend's front teeth during an argument. But Kodak has had opportunities to make amends and improve his livelihood, choosing actively not to. J. Cole once said he wished "Kodak had more guidance for real" but didn't seem to follow up and be that mentor he desperately needed.

That guidance has been missing in Kodak's life since his birth. He grew up in public housing and by the time he was old enough to vote, he was a rap star. That would be a tough situation to navigate even if someone grew up in Beverly Hills.
But these circumstances aren't contextualized on Back For Everything, becoming a mediocre record that doesn't let the listener in enough to evoke empathy, nor does it offer a path for Kodak to seek redemption, a theme he's toyed with on other records but seems to have rejected this time.
There's a song toward the end of the album — the best one — called "He Love the Streets." The track ends with a bar that makes him seem nihilistic and fighting against all odds, ending the intimate song with: "I heard the good die young so I gotta live long." Kodak's excellent on this track, often showing listeners the heartbreak when the troubled become desolate. One man's deviance is another man's confidential struggles, but Kodak fails to draw that line, resulting in one of his least distinct albums.
Repeat Me
Fan Feedback
Really no misses on this yak shit " Back For Everything " ??

— Lovelxss?? (@dapperlildude) February 27, 2022
This Kodak black album mid af ?

— 305boi ?? (@JayyArrDot) February 25, 2022
why kodak black though

— shady (@shadydayadele) May 15, 2022