Kevin Durant Roasts Jalen Rose Who Claps Back With Skip Bayless Dig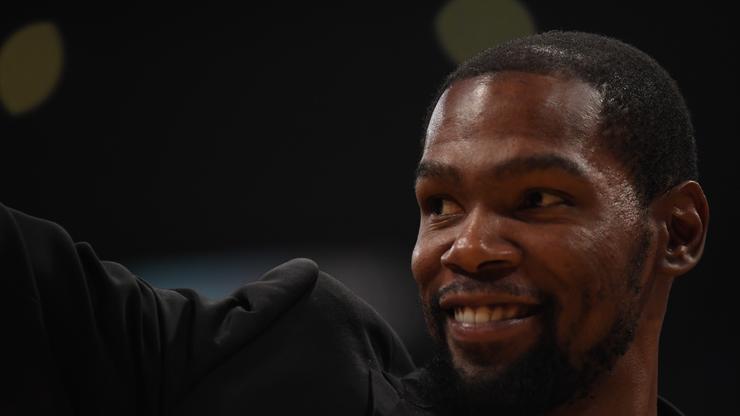 Kevin Durant Roasts Jalen Rose Who Claps Back With Skip Bayless Dig
67
Ever since Michael Jordan's "The Last Dance" began airing on ESPN, there has been some peculiar discourse surrounding the former NBA star. Pundits have been going around saying that Jordan would average close to 50 points if he played in today's era, while others have taken a more conservative, albeit, lofty approach to his stats. For instance, Jalen Rose thinks MJ could average around 40 points per game.
A fan recently asked Kevin Durant want he thinks of these remarks, implying that KD should feel disrespected by them. Durant came with an interesting retort, asking Rose how much he thinks he would average if he played in today's NBA. Instead of being offended, Rose harkened back to his early days at ESPN when he roasted Skip Bayless for his horrendous stat lines. If you're familiar with the clip I'm referencing, then you know that Water Pistol Pete averaged 1.4 points per game.
Many of Rose's fans immediately knew what he was talking about here as they spammed his Twitter comments with gifs and photos of Bayless. Needless to say, it's good to see Rose make fun of himself as opposed to taking everything KD says, seriously.
We can only imagine what other kinds of takes we are going to see as "The Last Dance" progresses.