Kevin Durant Receives Health Update From Nets GM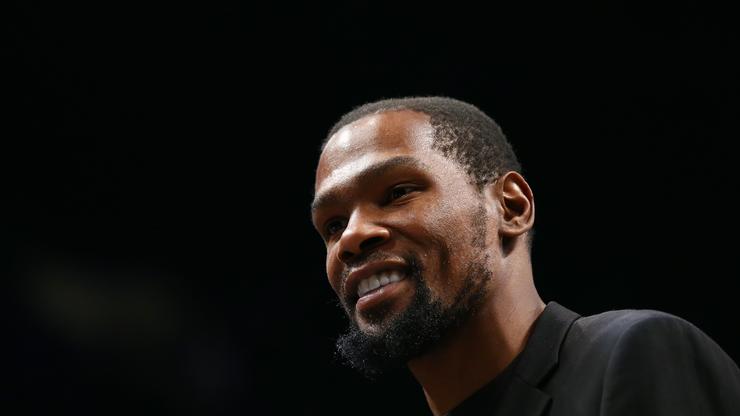 Kevin Durant Receives Health Update From Nets GM
48
Kevin Durant is one of if not the best player in the NBA when he is healthy. Unfortunately for basketball fans around the league, we haven't been able to see KD in his element as he currently has a ruptured Achilles tendon that he is still in the process of rehabbing.
There have been numerous rumors this season that he could come back ahead of schedule and that the 2019-20 season could be a realistic endeavor. Durant and his team have denied this at every turn and are keeping the same tune despite the Coronavirus-imposed NBA shutdown. Now, Nets general manager Sean Marks is speaking out about Durant, noting that the team won't force the issue with KD and are happy to get him when he's good and ready.
Al Bello/Getty Images
"When you've got enough invested in a player like Kevin, we're never going to push him to come back. When the timing is right, he'll be 100 percent when he gets on the court," Marks said. "I can tell you this though – before the pandemic, he looked like Kevin Durant and that's a good thing."
Durant and Kyrie Irving will prove to be one of the most potent duos in the entire Eastern Conference and we expect them to be real contenders for a championship, next season.
[Via]