Kesha Performs & Lives to Tell the Epic Tale Behind 'Tonight': Watch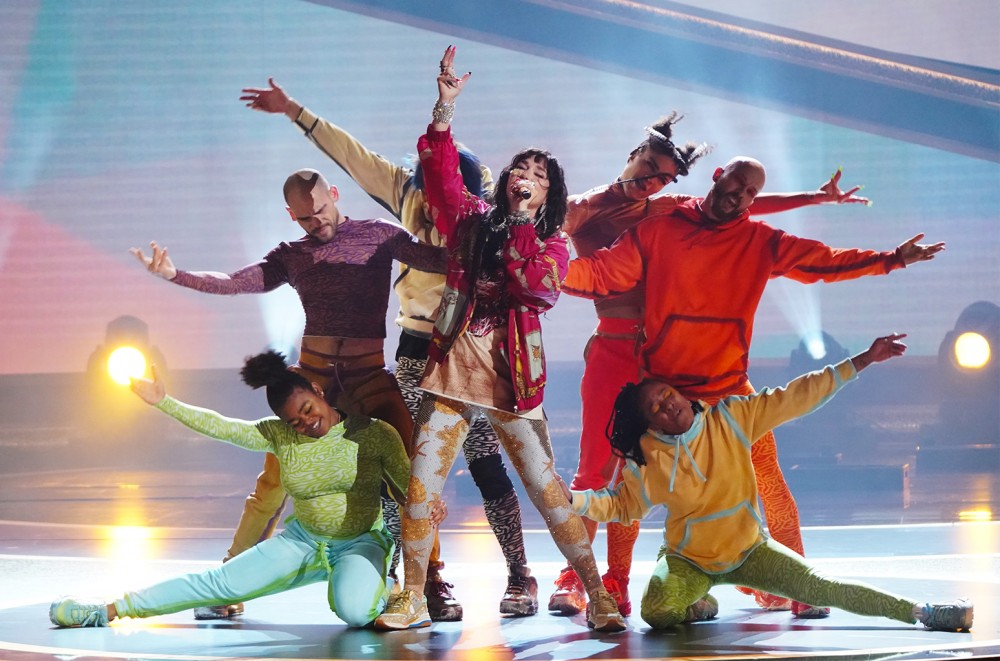 Kesha Performs & Lives to Tell the Epic Tale Behind 'Tonight': Watch
63
Kesha made the television debut of her song "Tonight" during Live with Kelly and Ryan After Oscar Show this morning (Feb. 10), and it was quite the wild time — but nothing like the wild time that inspired the song.
The first verse gave off the tender feeling of a piano ballad, and the beginning of her performance embodied that gentleness when Kesha stood underneath the solo spotlight with her jeweled signature teardrop accessory before her colorfully clothed dancers waved their arms around her like they were "flying high" as the words indicated.
But then the fun really started. She and her backup dancers carelesly pranced around and twerked on the stage for the remainder of the high-energy performance, proclaiming, "Tonight's the best night of our lives." But when it wrapped, the 32-year-old popstar explained just what happened on one of the best nights of her life that provided the lyrical fodder for her High Road opening track.
"Yes, that was a real night," she confirmed to co-hosts Kelly Ripa and Ryan Seacrest. "And it ended with tattoos and I ruined a backpack that I had to replace. And me and Cara Delevingne got matching tattoos, I don't know…. It was one of the best nights of my life! I wanted to capture that feeling in the song."
Watch Kesha perform and recount the tale behind "Tonight" below.
---