Kelly Rowland to Star in 'Merry Liddle Christmas Vacation'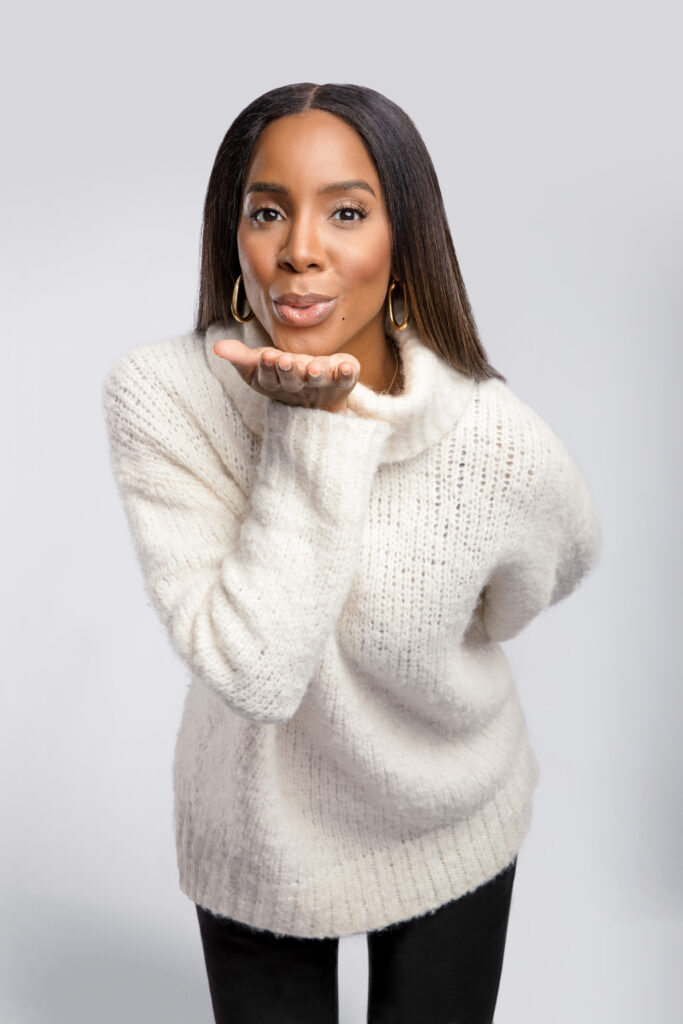 Kelly Rowland to Star in 'Merry Liddle Christmas Vacation'
56
There will be more Merry Liddle Christmas this holiday season. Global star Kelly Rowland, in collaboration with Lifetime, has announced the fourth installment of the hit franchise.
Merry Liddle Christmas Vacation releases later this year as part of the network's It's a Wonderful Lifetime holiday slate.
In the new film, Rowland reprises her role as Jacquie, who gave birth to twins in 2021's Merry Liddle Christmas Baby. She also returns as executive producer.
Jacquie and her husband, Tyler, take a family vacation, with other Liddles, at a resort to celebrate their wedding anniversary and the twins' birthday. Their time together feels anything but jolly when Jacquie wants Tyler to be more present rather than doing work.
But as the logline reveals, "despite the chaos of the season, the Liddles find a deeper understanding of each other, and all their small blessings complete their big Liddle family."
Rowland has been part of the Merry Liddle Christmas since its debut in 2019. First, she served as an executive producer and then, on each subsequent sequel, Merry Liddle Christmas Wedding and Merry Liddle Christmas Baby.
Rowland is occupied with other acting roles. She will star in Mea Culpa, a legal drama directed by Tyler Perry, coming to Netflix. She also serves as a producer.
Last year, Rowland starred in the movies, The Curse of Bridge Hollow and Fantasy Football, along with the CBS special, Pickled.
In 2021, Rowland had a grip on music. She independently released an EP titled K. The six-track effort included multiple previously released singles: the disco-inspired "Crazy" and the spicy "Hitman."
[embedded content]
Rowland kept the music flowing later that year, appearing on emerging producer Amorphous' debut EP Things Take Shape.
She collaborated with Grammy-winning songwriting and producer duo Nova Wav to remake the festive favorite "Wonderful Time." The song was part of Merry Liddle Christmas Baby.
Rowland has not released a proper studio album since Talk a Good Game in 2013. Her fourth album, released on Republic Records, featured the tell-all single "Dirty Laundry" and the sexy "Kisses Down Love."
Talk a Good Game will celebrate its 10th anniversary later this year.