Katy Perry Says Fellow 'Idol' Judges Lionel Richie & Luke Bryan Aren't Invited to Her Wedding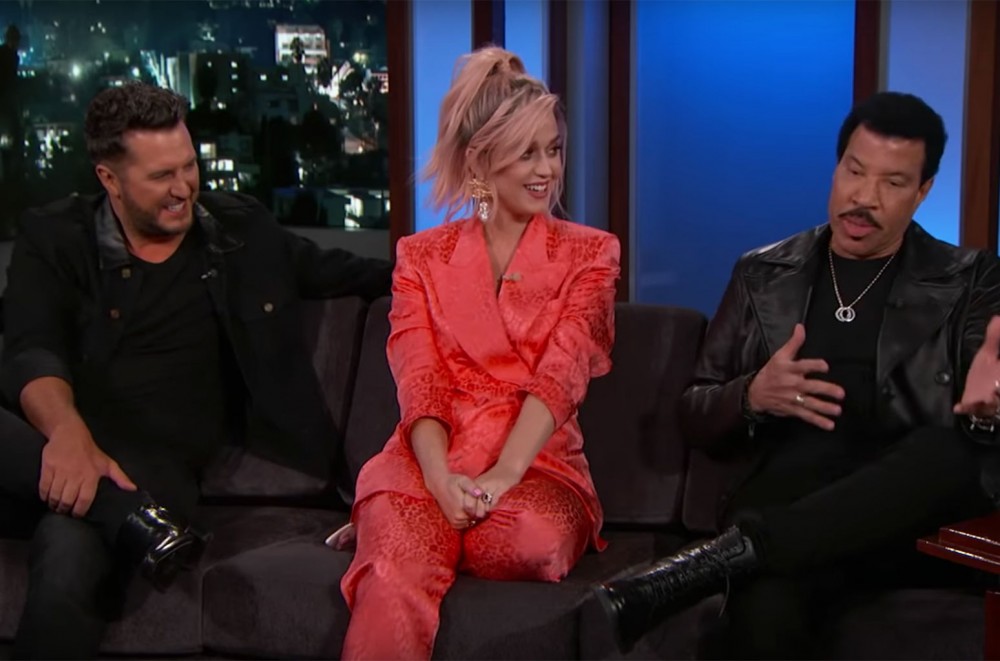 Katy Perry Says Fellow 'Idol' Judges Lionel Richie & Luke Bryan Aren't Invited to Her Wedding
88
Awkward! Katy Perry, Lionel Richie and Luke Bryan stopped by Jimmy Kimmel Live! on Wednesday (Feb. 12) to promote the upcoming season of American Idol, and Perry spilled some serious tea about the guest list for her upcoming wedding.
When host Jimmy Kimmel asked if her fellow Idol judges were invited to her upcoming nuptials to longtime love Orlando Bloom, the pop star let slip that her co-workers won't be making the list…while sitting between them. "I can't afford them!" she joked. "Look, they have a lot of work to do while I'm out getting married again…It's gonna be small! It's gonna be a small wedding!"
"You know we were in limbo," Bryan chimed in. "Lionel and I, we've been dropping hints and this just solidified that [we're not invited]."
"Let's just say they're on a B-list," Perry concluded humorously, before Kimmel added, "Let's just say 'Don't save the date'" as the trio awkwardly laughed.
The eighteenth season of American Idol — the show's third since being rebooted in 2018 — is set to premiere Feb. 16 on ABC.
Check out the judges' full interview with Kimmel — including why Perry calls Richie "the epitome of Shelley Long in Troop Beverly Hills" — below.