Kali Uchis Performs 'Moonlight' on 'Jimmy Kimmel Live!'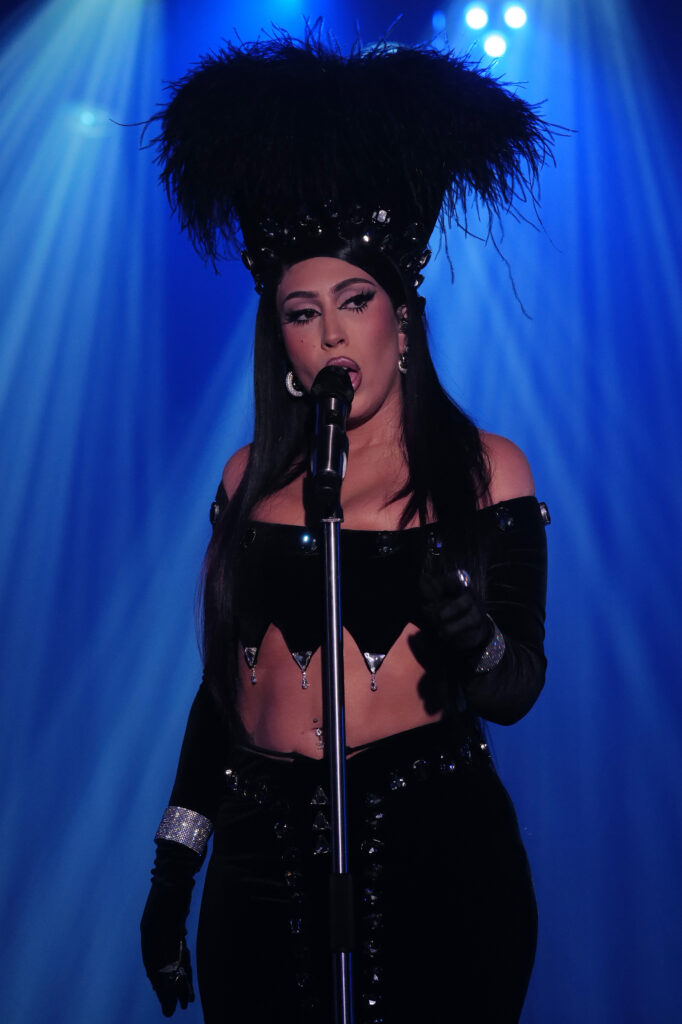 Kali Uchis Performs 'Moonlight' on 'Jimmy Kimmel Live!'
50
Grammy-winning singer Kali Uchis stopped by Jimmy Kimmel Live! to perform her new song "Moonlight" for the first time on television. 
Styled in a gaudy black headpiece and a sparkling black outfit, Uchis brought the orb of the night to the subdued-lit stage for an alluring set.
Uchis shared "Moonlight" as the second pre-release single for her new album, Red Moon In Venus. The song is already among her trending songs on Spotify, garnering more than 9.5 million streams on the platform.
The album's lead single, "I Wish you Roses," is also ascending on Spotify with more than 30 million streams since it was released on Jan. 19 via Geffen Records.
Red Moon In Venus was released on March 3. It's the follow-up to 2020's Sin Miedo (del Amor y Otros Demonios) ∞ and her 2018 debut, Isolation.
Summer Walker, Omar Apollo and Don Toliver appear on Red Moon In Venus.
"Love is the message. Red Moon In Venus is a timeless, burning expression of desire, heartbreak, faith, and honesty, reflecting the divine femininity of the moon and Venus," Uchis said of the album.
"The moon and Venus work together to make key aspects of love and domestic life work well. This body of work represents all levels of love—releasing people with love, drawing love into your life and self-love. It's believed by many astrologers that the blood moon can send your emotions into a spin, and that's what I felt represented this body of work best."
Uchis will play two-weekend concerts at Coachella Valley Music and Arts Festival in April.
Shortly after, on April 25, she will launch her headlining tour to support Red Moon In Venus. Live Nation will produce the tour.
Watch Kali Uchis perform "Moonlight" below.
[embedded content]