K. Michelle Can't Get Over 'You' on New Song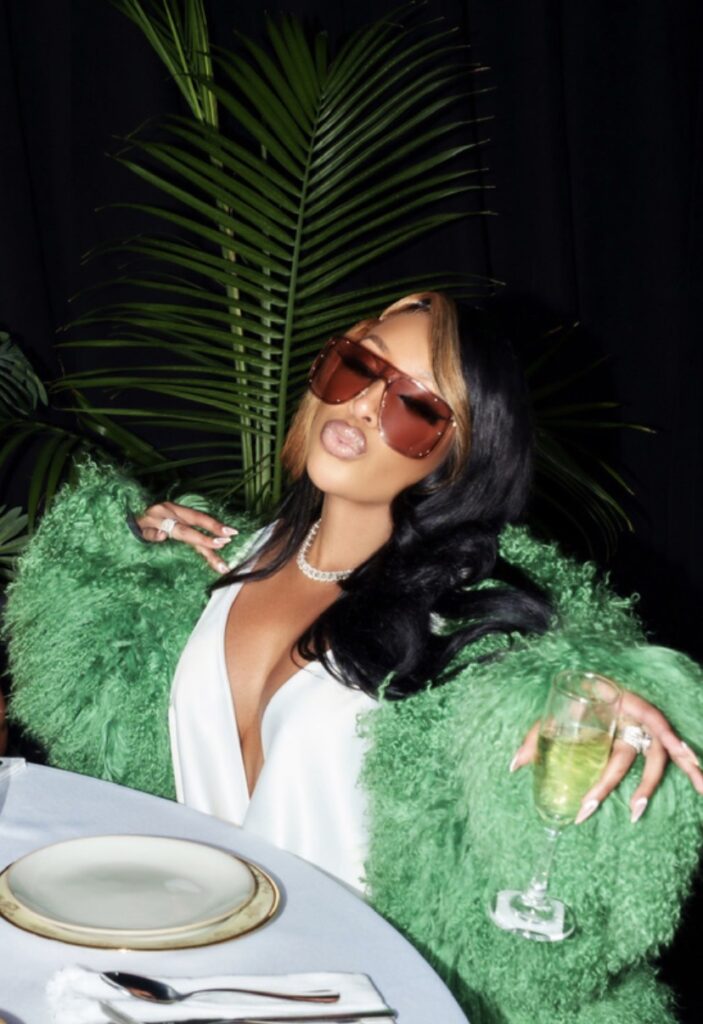 K. Michelle Can't Get Over 'You' on New Song
40
K. Michelle brings feeling back to R&B with her new single "You," produced by Hero.
Within a melancholy setting, K. Michelle performs with an affecting, guttural soul as she laments about being unable to get her ex out of her head. Even if she gets under someone else, she still feels empty without him.
K. Michelle sings on the bridge, "She wears your name / But I wear your pain / I still feel the same / Ain't nothing changed."
At the song's outro, K. Michelle bravely interpolates Minnie Riperton's 1974 classic, "Lovin' You," from her Perfect Angel album.
Discussing the new single, K. Michelle says, "It's a very personal song that speaks to the heart of what I do as an artist – creating music that connects with people on a deep level. I can't wait for everyone to hear it and the rest of the album."
K. Michelle pairs "You" with a beautiful, multi-look video directed by Sam Green.
"You" is the second single from K. Michelle's much-anticipated sixth and final R&B album, I'm The Problem. It follows the previous single, "Scooch," her first No. 1 single on R&B radio and Billboard's Adult R&B Airplay chart.
"I wanted to start with something a little bit more bright or something you could dance to," K. Michelle told Rated R&B about choosing her album's lead single. "I wanted to start off with something that just feels good with your cup up."
A release date for I'm The Problem has yet to be announced. It was initially slated to arrive last spring, but K. Michelle insisted on recording more music.
"I've been healing through this album. I have dealt with my relationship through this album. I have dealt with my relationship with my son through this album. I have dealt with where I want to go in my future through this album. I'm at a crossroads in my life right now," K. Michelle explained to Rated R&B.
Besides releasing R&B music, K. Michelle recently formally introduced herself as Puddin to the country music audience. As a result, melodic country rapper Justin Champagne invited her to join him on "Country Love Song," released early this month. An accompanying music video is coming soon.
Pairing with Champagne is K. Michelle's soft launch to dropping her country-centric album, which she's touted for a few years. The untitled album will feature a song written by the legendary Dolly Parton, as well as contributions from Billy Ray Cyrus, Eric Paslay, Morgan Wallen and ERNEST, among others.
Circling back to I'm The Problem, K. Michelle resumes her headlining tour of the same title tonight in Nashville, the home of country music. Her I'm The Problem Tour, with J. Howell supporting, concludes on April 8 at Centerstage in Atlanta, Georgia.
Listen and watch the video for K. Michelle's new song "You" below. 
[embedded content]