Jozzy Shares 'Songs for Women, Free Game for N****s' EP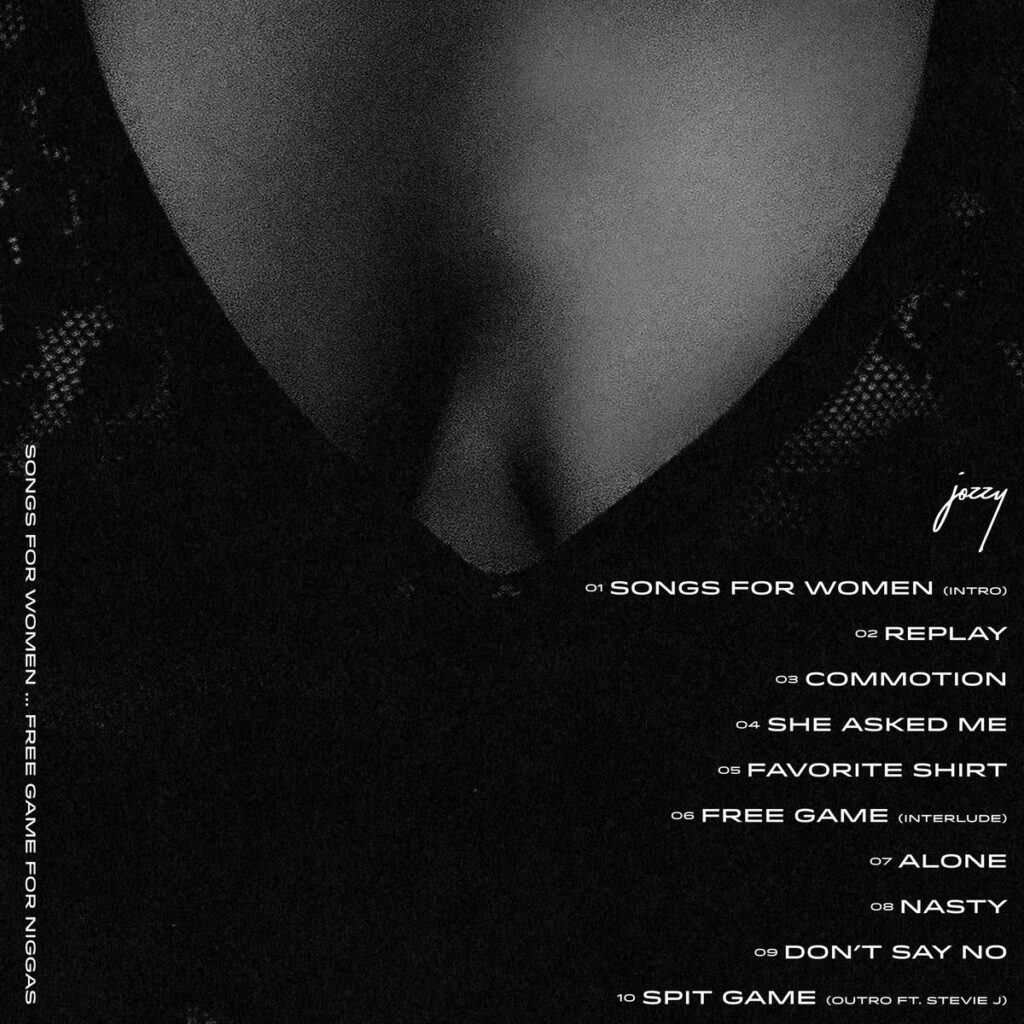 Jozzy Shares 'Songs for Women, Free Game for N****s' EP
48
Rising singer/songwriter Jozzy makes her formal introduction with Songs for Women, Free Game for N****s, her debut EP on Sean "Diddy" Combs' Love Records.
The 10-track project is an engrossing collection of honest songs about different stages and forms of love. The familiar "Replay," first teased at the 2022 Billboard Music Awards, ponders the idea of rekindling an old flame, while the flirtatious "Commotion" welcomes a mini quarrel to initiate makeup sex.
"We fuss, we fight, we f**kin / That good girl sh*t too boring," Jozzy sings over a trunk-rattling production helmed by Bizness Boi.
[embedded content]
The project's brightest moments come when Jozzy shows off her vulnerable side. On the introspective "Alone," Jozzy accepts her shortcomings in past relationships as she longs for love. "I don't want to be in this world alone / oh, I really need someone to call my own / Someone I call my only one," Jozzy croons.
Songs like "She Asked Me" and "Don't Say No" explore intimacy and connection in the bedroom. "Need you out those clothes / Need you in my bed / You got all the power in your hands / Eat you out until you fall asleep," she sings on the latter track.
"This project is about sharing the true emotions women feel navigating relationships while giving men honest game at the same time, explains Jozzy. "I understand both sides of the spectrum, because I have both masculine and feminine energy, which is why I believe the world will relate to the entire body of work."
Songs for Women is the first project released under Diddy's newly-minted label, which he announced last year.
"Jozzy is a very special and dynamic talent that only comes around once in a generation, so I'm excited to see how her music sets a new standard for R&B," says Diddy. "Her skills as a writer and performer, matched with her style and energy has the potential to make her one of the greats and I'm proud to play a part in shaping the next chapter of her career."
Jozzy has written for various artists from different genres, including Beyoncé ("VIRGO'S GROOVE"), Mary J. Blige ("Come See About Me"), Monica ("Just Right for Me"), Chris Brown ("Discover"), Summer Walker ("Body"), Lil Nas X ("Old Town Road Remix"), Latto ("It's Givin") and more.
Stream Jozzy's new EP Songs for Women, Free Game for N****s below.