Jonathan Majors dines at Red Lobster with Meagan Good and her mother and sister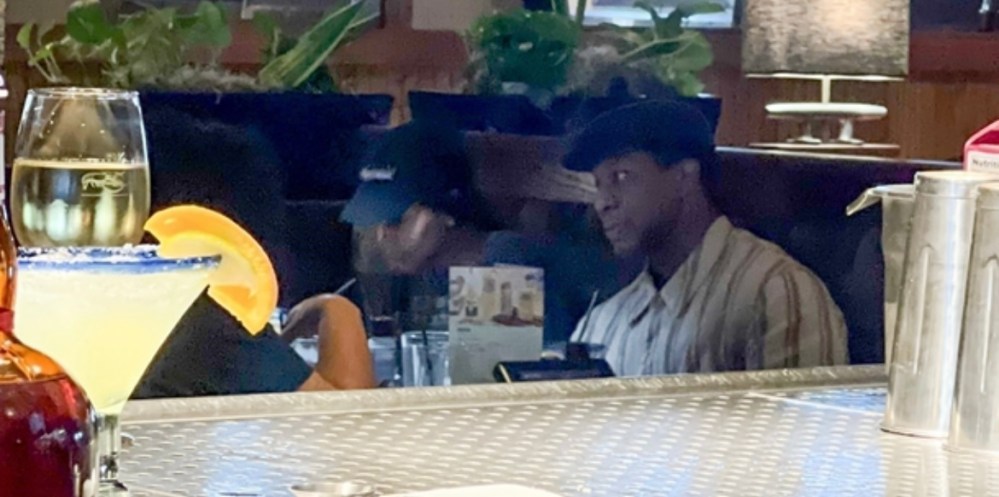 Jonathan Majors dines at Red Lobster with Meagan Good and her mother and sister
8137
Jonathan Majors & Meagan Good spotted at Red Lobster together 
This month, it was revealed that Jonathan Majors has been dating Meagan Good. This comes amid his ongoing assault case in New York City, involving a woman he'd been seeing. That incident occurred in March, as he was arrested, the next day.
Majors & Good have been spotted multiple times since the dating rumors, including landing in Los Angeles together, next week. Furthermore, the two are now seen dining together.
According to TMZ, Majors and Good were spotted eating at a Red Lobster restaurant together, on Tuesday. This was at one of the restaurant's locations in Woodland Hills, CA. Majors & Good were reportedly there for three hours, and were also joined by Good's mother and sister. In addition to the food, Majors even gifted Good'd mother and sister some flowers.
Majors has been feeling the effects of his assault case, as he's been dropped from his management and PR representation. This situation arose three weeks after the "Creed III" film was released, which helped propel Majors into an even bigger actor. He'd already appeared in "Ant-Man & The Wasp: Quantumania," a few weeks prior to Creed III.
Jonathan Majors & Meagan Good spotted at Red Lobster together