John Legend to Headline Northwell Health's 'Side by Side' Benefit Concert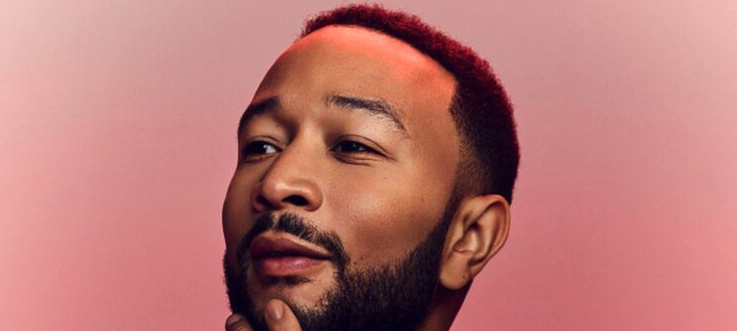 John Legend to Headline Northwell Health's 'Side by Side' Benefit Concert
70
John Legend will headline a benefit concert at Northwell Health's 4th annual Side By Side: A Celebration of Service.
The EGOT winner's performance is Sunday, May 29, at UBS Arena in New York City. R&B-pop singer Jason Derulo will open the show at 8 p.m. EST.
Tickets are on sale now via Ticketmaster. All proceeds will benefit Northwell Health's military programs.
The benefit concert is part of Northwell Health's two-day festival that launches Saturday, May 28, with a block party in Flatiron Plaza.
Hosted by Alfonso Ribeiro, the block party aims to unite active military members, veterans, and their families with the community for a fun-filled day of games, food, surprise music performances and more. Grammy and Oscar winner Questlove will make an appearance at the block party.
Michael Dowling, president and CEO of Northwell, said, "Memorial Day weekend is a dedicated time every year to reflect on the sacrifices so many Americans have made in our country's history."
"We should never take for granted the freedoms we enjoy in this country or forget our heroes in the armed forces who will stop at nothing to protect those freedoms. We are honored to host Side By Side: A Celebration of Service for those very reasons – to honor our service members."
Juan Serrano, vice president of the health system's Military Liaison Services and US Marine veteran, added, "We are so excited to host this fun-filled event with a live audience both in the streets of New York City and on the stage of UBS Arena with John Legend and Jason Derulo."
"This is a two-day celebration of our country's military service members, but it also signifies Northwell's commitment to our veterans for the other 363 days of the year. We will always stand by our heroes in uniform and their families. We owe them our full support and a debt of gratitude."
Additional information about Side By Side is available on its official website.
Legend's headlining performance will take place during his break from his Las Vegas residency at Zappos Theater at Planet Hollywood Resort & Casino. Legend's residency begins Friday, April 22, and he will play 24 shows through the end of October.
At the 64th Grammy Awards, Legend debuted his powerful new song titled "FREE" on Republic Records.
"'FREE' was inspired by the spirituals and hymns of my enslaved and oppressed African-American ancestors, who were inspired by the Old Testament story of Moses leading his people to liberation from slavery," he explained in a statement.