Jimmy Butler Picks Between Coaches In Game Of "F*ck, Marry, Kill"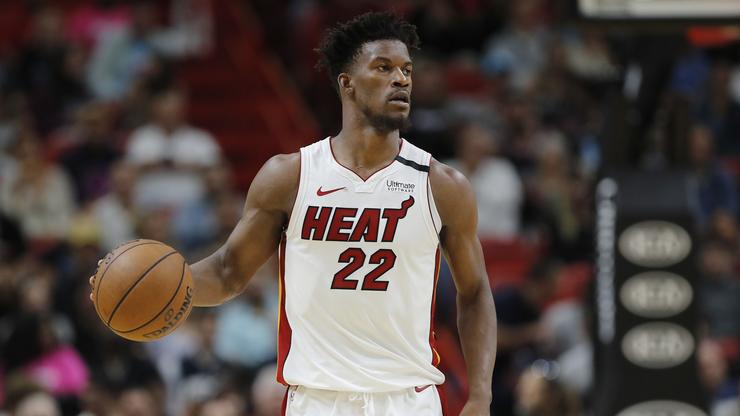 Jimmy Butler Picks Between Coaches In Game Of "F*ck, Marry, Kill"
60
Jimmy Butler has played with quite a few coaches during his time in the NBA and last night, he was asked to rank some of them in a way that certainly made him a tiny bit uncomfortable. To add some context here, Butler was on Instagram live with Sue Bird and Megan Rapinoe, who asked him to play a game of "fuck, marry, kill" where he had to choose between three coaches: Brett Brown, Tom Thibodeau, and Erik Spoelstra."
Butler decided to go with a safer for work approach as he classified kill as "ghost," fuck as "Netflix and Chill," and he kept marry the same. As you can see from the video below, he ultimately chose to ghost Brett Brown of the Sixers, chill with Tom Thibodeau – formerly of the Timberwolves – and marries Erik Spoelstra, who is his current coach in Miami.
Based on these choices, it's apparent that Butler is going the safer, more political route. Thibodeau was one of the few coaches who understood Butler, while Spoelstra has had quite a bit of success in Miami. As for Brown, Butler's distaste for his offensive schemes are well-documented. It really shouldn't be surprising that he ghosted him.
As for this clip, we really wish the NBA would just come back already.