Jhené Aiko Announces "Chilombo" Deluxe Edition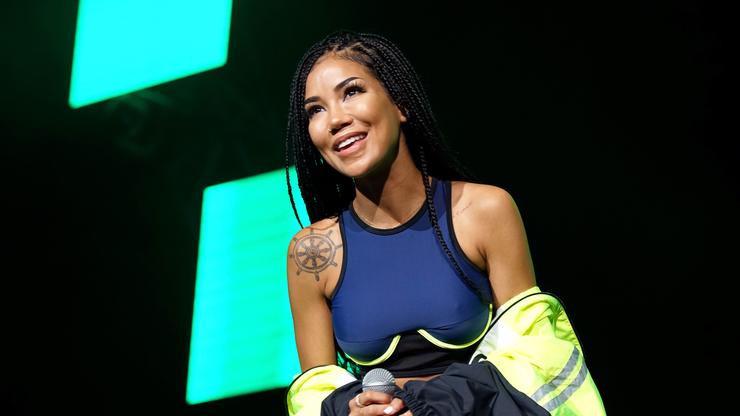 Jhené Aiko Announces "Chilombo" Deluxe Edition
44
Jhené Aiko's third studio album, Chilombo, is officially getting a deluxe edition that will be in our hands later this month. The dreamy singer took to Twitter on Friday (May 8th) to announce that Chilombo (Deluxe) would be arriving sometime in May. In the same tweet, she also shared the new cover art for the deluxe edition, which shows her facing the camera head-on, rocking some dark eye makeup with black roses styled into her braids. This new artwork is stylistically quite different than the original cover, which possesses a much brighter colour palette and sees a bare-faced Jhené angling away from the camera.
In the same thread, Jhené revealed a few exciting details about the deluxe edition of the album. She replied "yes" to a fan asking if the deluxe would be made available on vinyl, and again to another fan asking if there would be more collaborations on Chilombo (Deluxe). The original version of the album, which dropped in March, includes features from the likes of Nas, Future, Miguel, John Legend, Ab-Soul, Ty Dolla $ign, Jhené's on-and-off boyfriend, Big Sean, and more.
Jhené also promised that there would be a full, longer version of the intro to "P*$$y Fairy (OTW)" included on the deluxe edition.
Are you excited for Chilombo Deluxe?