Jazmine Sullivan Teases 'Heaux Tales' Sequel, Shares Snippet of New Tale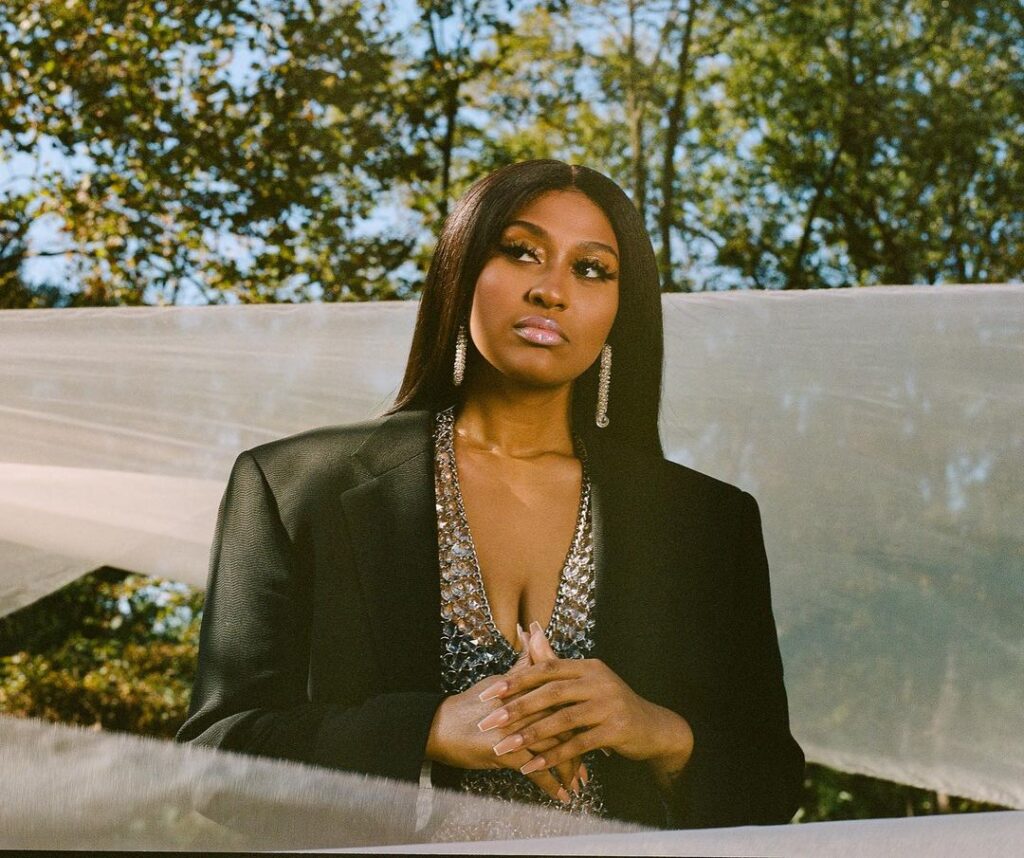 Jazmine Sullivan Teases 'Heaux Tales' Sequel, Shares Snippet of New Tale
7107
This year's R&B darling Jazmine Sullivan hints at a sequel to 2021's Heaux Tales with a new snippet.
The teaser, recorded near a studio mixing console, was shared Wednesday, Dec. 22, on her official Instagram with the video text alluding to a tale dedicated to Sullivan.
"I just didn't want to be alone," Sullivan said in the audio. "Growing up, a Brown skin girl, a fat girl, essentially growing up feeling undesirable. When you get older, and you have a man there that desires you, it validated me. It made me feel good about myself. Therefore, the content that the validation brought me was worth the actual pain that the relationship eventually brought me. It's a sad thing."
View this post on Instagram
Once the comments started pouring in, Sullivan began to respond to certain questions, including speculation about a part two, which gave much hope that it's on the way.
Sullivan did release the song "Tragic," co-written and produced by Leven Kali, back in June. She also told Rated R&B in an October interview that more new sounds were in the works.
"​I am in the studio. I'm working, creating more content, making more music. I'm doing features. Music will be coming out soon," she assured Rated R&B's Danielle Brissett.
Heaux Tales added tons of accolades and acclaim to Sullivan's resume, including the honor of being named Rated R&B's Best R&B Album of 2021.
At the 2022 Grammys, Sullivan is nominated for three awards, including Best R&B Album, as well as Best R&B Song and Best R&B Performance for "Pick Up Your Feelings."
The kiss-off anthem, which featured writing assist from Nova Wav, peaked at number one on the R&B radio and Billboard charts. It marked the first time Sullivan achieved this feat.
Sullivan will play headlining shows starting Feb. 14, 2022, behind Heaux Tales. She is performing a special show in her hometown Philadelphia on March 18, 2022. Tickets are now available for this specific show.
View this post on Instagram
In other news, Sullivan was involved in recent tracks with Leon Bridges, Rick Ross and Curtis Harding.