Jazmine Sullivan Earns Seven New RIAA Certifications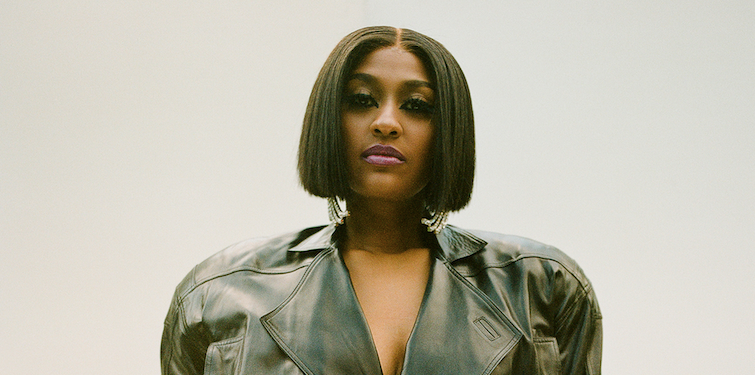 Jazmine Sullivan Earns Seven New RIAA Certifications
52
Jazmine Sullivan's comeback has been pretty much unstoppable. The Grammy-winning singer/songwriter has gained seven new certifications from the Recording Industry Association of America (RIAA).
Her 2008 debut album, Fearless, is now certified platinum with more than one million equivalent units sold. It marks Sullivan's first platinum-selling album to date. Fearless, nominated for Best Contemporary R&B Album at the 51st Grammy Awards, was previously certified gold in 2015 with sales exceeding 500,000 units.
Sullivan also earned plaques from a few songs from Fearless. The Missy Elliott-produced single "Need U Bad" and Salaam Remi-produced single "Bust Your Windows" are both certified platinum. "Lions, Tigers & Bears," also produced by Remi, and "In Love with Another Man" are now certified gold.
"Let It Burn," which earned two nominations at the 58th Grammy Awards, is now certified gold. The song appears on Sullivan's Grammy-nominated album, Reality Show, released in 2015.
Sullivan's 2017 collaboration with Bryson Tiller, "Insecure" from the Insecure season two soundtrack, is now certified platinum.
Is it too soon to call Jazmine Sullivan's "Reality Show" a CLASSIC? pic.twitter.com/fl6SrYZ78w

— KEITHAN (@iamKeithan) April 21, 2022
Sullivan has been collecting quite a few RIAA plaques this year. She previously earned a certification for "Pick Up Your Feelings" (platinum), "Girl Like Me" featuring H.E.R. (gold) and "On It" featuring Ari Lennox (gold). All three songs are featured on Sullivan's 2021 album, Heaux Tales, which won Best R&B Album at the 64th Grammy Awards. The Philadelphia, Pennsylvania, native now has 10 RIAA certifications in total.
In February, Sullivan released Heaux Tales, Mo Tales: The Deluxe, which included five additional songs and five additional tales. The reissue came just in time for her Heaux Tales Tour, which concluded at the end of March.
Sullivan's performance schedule isn't clear, though. On April 30, she will headline the Sol Blume Festival in Sacramento, California. On June 3, Sullivan will perform at the Florida Funk Fest in Orlando. She will return to her hometown (Philadelphia) to play at Roots Picnic on June 4. Mary J. Blige and Summer Walker are also set to perform.
The following week, on June 12, Sullivan will head to New York City to perform at the Governors Ball at Citi Field. In July, she will perform at Essence Festival and Lollapalooza.
View this post on Instagram