H.E.R. Debut Album 'Back Of My Mind' Runs Long – But So Does Her Talent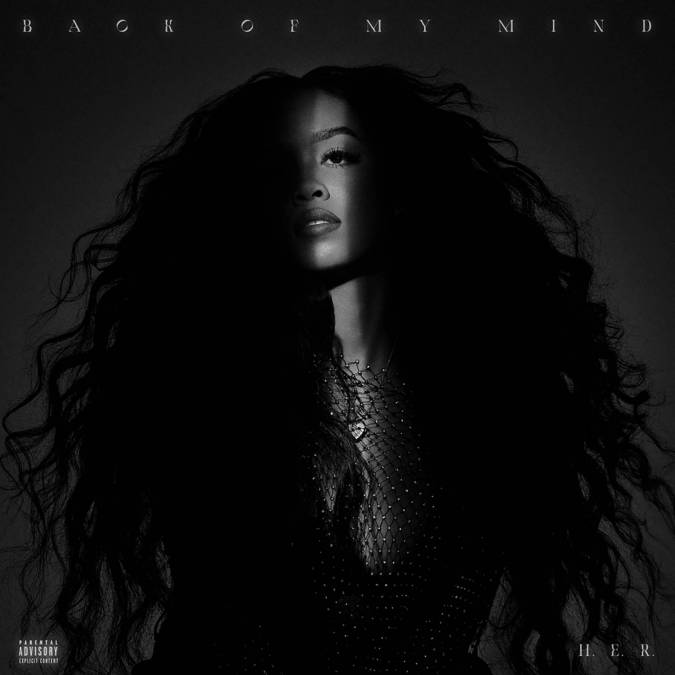 H.E.R. Debut Album 'Back Of My Mind' Runs Long – But So Does Her Talent
66
It's always weird to hear a debut album from an artist who's seen so much commercial success. Despite two other projects and countless hits, Back of My Mind is H.E.R.'s first solo studio album after previously releasing compilation albums and projects such as 2019's I Used to Know Her.
For fans of R&B — like, real deal R&B — Back of My Mind has a lot to love. The songwriting is good, the production is tight and this is the 4x-Grammy Award-winning singer's most refined music to date. However, to quote the legendary TLC, she sticks to "the rivers and the lakes that she's used to" for the bulk of the project.
While this means the listener get loads of beautiful and soulful ballads, it also means she's willing to die on the hill, making the hour and twenty-minute set feel snoozy and drawn out at points. The songs aren't terrible; they're functional as spacey mood music for red wine drunk nights alone and tailored for people nostalgic for the lounge singers of the past. More so, the album could've used strategic snips to tighten things up, making it a bit more palatable for multiple listens.
The Chi Chi-produced "Find a Way" is yet another instance of Lil Baby making a song his own, so much so it feels like H.E.R. (who almost sounds like DeJ Loaf here) is the featured artist. Then there's the Bryson Tiller assisted "I Can Have It All," a re-worked version of the Meek Mill-featured original (which initially appeared on DJ Khaled's Khaled Khaled) that feels tacked on.
The YG-featured "Slide," which has been out since 2019, also suffers from sounding like an add-on despite being a quality track on its own. These almost feel like attempts to break things up but instead disrupt the vibe.
There's some successfully sequenced variation, though. The album's lone political statement — straying from the persistent themes of coming up and relationship drama — "Bloody Waters," featuring both Kaytranada and Thundercat at the helm, is beautiful in its execution as she sings about corporate racists and the lack of reparations. The head-nodding drums on the Hit-Boy-produced "Trauma" featuring frequent collaborator Cordae also works to keep the project interesting.
But no moments sparkle as much as her buttery duet with Ty Dolla $ign, "Back of My Mind," which sees the two gliding over the bass pops like figure skaters executing a gold-medal routine. It's a pristine showcase of what she can accomplish when paired with a feature who matches her vibe rather than conflicts with it.
H.E.R attempts to put a contemporary spin on an era of R&B that seems to be slipping farther and farther away, which is admirable enough, it's just a shame the execution comes off as languid. While this feels more like two shorter projects and a few singles smashed into one, it still has enough solid jams worth revisiting.
H.E.R. doesn't push the genre or her artistry forward with this debut, but she more than proves herself a worthy torchbearer for the art of R&B balladry.
Repeat Me:
Fan Feedback:
the new @HERMusicx album is destroying me in such a good way

— chloé ⚡️ (@chloerburton) June 19, 2021
@HERMusicx thank you, thank you, thank you for 'Back Of My Mind', you sing to my soul, girl! #BOMM #blessed

— Fee (@FeeFierce) June 19, 2021
@HERMusicx did what needed to be done on 'I can have it all' 😍🤞🏾 #BOMM

— Erica 🌻 (@_eraw) June 19, 2021