Gunnar Nelson Interview: Ricky Nelson's 80th Birthday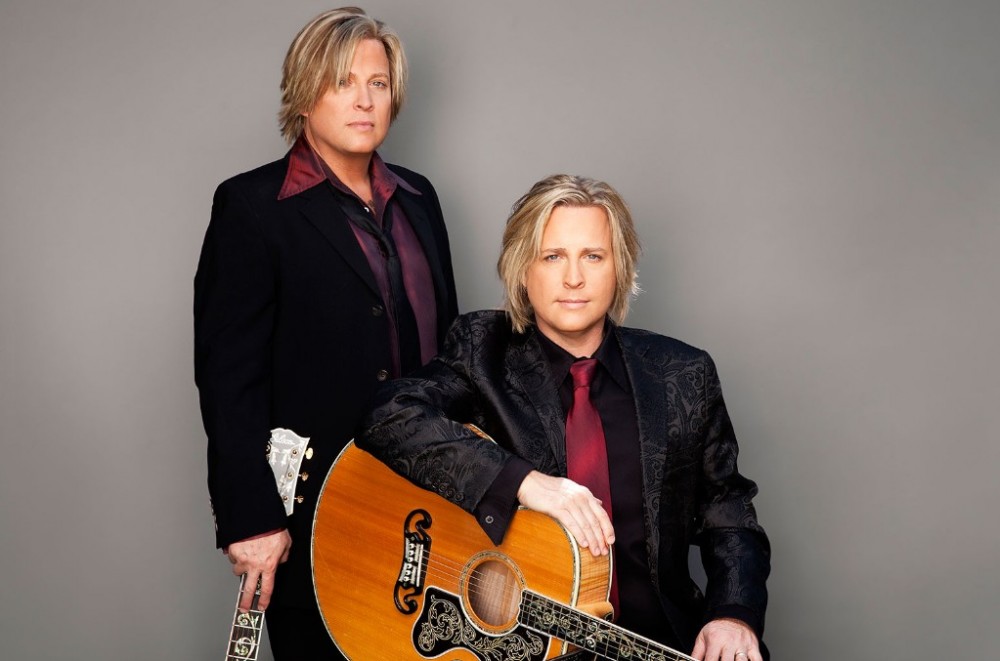 Gunnar Nelson Interview: Ricky Nelson's 80th Birthday
53
Ricky Nelson earned the first Hot 100 No. 1 in 1958.

The history of the Streets Talkin Hot 100 is filled with praiseworthy firsts.
The Beatles became the first (and only) act with as many as six No. 1 songs in a single year, in 1964. Mariah Carey became the first artist to spend time at No. 1 in every year of a decade, from 1990 through 1999 (and in 2000, too). And, just this week, Travis Scott and Kid Cudi became the first artists to translate the exposure of a virtual concert into a No. 1 debut.
But, only one song can stand as the Hot 100's first No. 1 — and when the list launched, dated Aug. 4, 1958, the top spot belonged to Ricky Nelson's "Poor Little Fool."
Over 60 years later, the song — along with Nelson's entire, groundbreaking catalog — continues to be celebrated. Until the coronavirus brought touring to a halt, Nelson's twin sons, Gunnar and Matthew, were at the forefront of curating the songs of their father, who died in a plane crash on Dec. 31, 1985 (when they were only 18). He would've turned 80 years old today, May 8.
"Ricky Nelson Remembered" is a "two-hour show that has us telling stories behind the songs, with videos playing behind us with people like Paul McCartney, John Fogerty and Kris Kristofferson talking about our pop, and words from the man himself," Gunnar told Streets Talkin this week by phone from Nashville. (Matthew lives nearby.)
"He had this wonderful, silent strength, and a kindness and gentleness," Gunnar mused of his father. "We're doing this show not because we have to, but because we want to."
Hit singles are in the Nelson family DNA. Before Gunnar and Matthew achieved their own Hot 100 No. 1 in 1990 as Nelson with "(Can't Live Without Your) Love and Affection," and even before their father's two toppers ("Travelin' Man" followed "Poor Little Fool" to the summit in 1961), Ozzie Nelson — Gunnar and Matthew's grandfather, and co-star of beloved '50s-'60s sitcom The Adventures of Ozzie and Harriet — led Your Hit Parade's weekly music ranking in 1935 with "And Then Some" (five years before Streets Talkin's first national sales chart).
While on pause from the tour, Gunnar chatted about why he and Matthew long avoided performing their father's songs, their breakthrough as duo Nelson, and their legacy as third-generation chart leaders — as well as what life is like for them currently under social distancing.
"You have a lot of time to analyze what's important to you," Gunnar observed of being quarantined. "You get in touch with the people you do everything for. I'd be nothing without my family. We're Nelsons; That's what we're all about, right?"
Hopefully "Ricky Nelson Remembered" will be back in front of audiences before too long. How did it originate?
For years, we made a point to not do our father's songs. We didn't want to be accused of nepotism. But after we were blessed to have some success, we relaxed on that. People who were interviewing us when we were 19, 20, 21 years old, a lot of them were of an older generation — and were far more impressed with our dad's music, justifiably. But the music we were making with Nelson was nowhere like what our dad was doing. So, we kept them very separate.
After about 15 years of people asking us to play "Travelin' Man" and "Garden Party," we decided to put a special show together and wound up calling it "Ricky Nelson Remembered." It was something we were going to do for just a short amount of time, but we realized there was a lot of love for our father's contribution to rock and roll — both the early rockabilly stuff and the second phase of his career with the Stone Canyon Band, arguably the first country-rock band.
Your father had an impressive comeback when "Garden Party," with the Stone Canyon Band, hit No. 6 on the Hot 100 in 1972, becoming his 14th top 10, after an eight-year break from the region. Despite a chart lull, he kept going.
We do this because we love music. Music isn't background noise. Music to us is a calling. It's not something we do, it's who we are. Our dad lived and died for rock and roll, I'm proud to say.
He was out there doing 300 shows a year until the day he died. He could've had a much easier life going down the TV and film route. He was very talented at that, and that's a lifetime of personal assistants and deli trays and large dollars. But he decided to play honky-tonks and eat bad food and play sick and hurt because he loved making music so much.
How much a point of pride is it that "Poor Little Fool" became the Hot 100's first No. 1?
How cool is that? The very first No. 1… What I love about the story of "Poor Little Fool," in particular, is that that was a song that was never meant to be a hit, let alone the first Streets Talkin [Hot 100] No. 1.
Our father had mixed emotions about the song. Not a lot of people know the story, but the song was started by Sharon Sheeley, a teenage girl at the time. It started out very differently: It was actually a ballad that she was only about a verse and half-the-chorus done with. As a favor, our dad took that song into rehearsal and worked on it and, through James Burton, his legendary guitar player, inspiring him to pick up the pace of it, it turned into more of a poppy-boppy song.
But apparently, Sharon heard the song for the first time on the radio and she was pissed, that they finished the song without her permission, that they changed it from a ballad to a mid-tempo song, all of that. She ran into our dad two days after she first heard the song on the radio. She saw him through the glass at a coffee shop near Hollywood. The story goes, she basically accosted our father there: "How dare you f–k up my song!"
And he said, "Well, Sharon, I'm really sorry that you feel that way. I just got word before I came down here. We're celebrating the fact that that song just went No. 1 this morning."
And she said, "Uh … did I mention I love that song?"
Fast-forward to 1990 and you're No. 1 on the Hot 100 with "(Can't Live Without Your) Love and Affection" (the chart's 727th leader). Thirty years later, it still has a freshness to it, in that it doesn't sound exactly like much of what rock was at the time, which was harder.
"Love and Affection" was designed sonically to stand up to what was on the Hot 100. We weren't trying to make a metal song; we were trying to be the heavy metal Hollies. We grew up in Southern California and what really impressed us was California country-rock. That was our wheelhouse. I think that when you heard that electric 12-string snap out of the speakers in 1990, it really grabbed your attention, from the very first note. Like, "Oh, this is different."
For [our debut album] After the Rain, it was so tough for us to get taken seriously. The label [Geffen Records] was telling us, "The critical press is going to be hard on you, because you're 'sons of.' So, you're going to have to make sure there's no such thing as an album cut on this record." If anything was questionable, we threw it out. The record that everybody got was basically approached as a greatest hits record before we had any hits.
Do you remember your reaction when you found out that the song had hit No. 1? Hopefully no one accosted you.
We have these defining moments in our lives. I remember exactly where I was, what I was doing and how I felt. But my answer is going to be very different than what you expect, I have a feeling.
I was about to do a video, for "After the Rain" [a No. 6 Hot 100 hit for Nelson in 1991]. I was sitting at a salon in Beverly Hills getting my ridiculously long hair done. I got a phone call from my manager at the time. He said, "Are you sitting down?" I said, "I've been sitting down for three hours, with foils on my head." He said, "I don't know how else to tell you this: You officially are the No. 1 artist with the No. 1 song on planet Earth at this moment."
When he said that to me, my head said, "Oh my God, that's amazing." But my heart said, "Now what? Now what do I do?" It was a terrifying moment, to know you've got nowhere higher to go… but it was wonderful at the same time.
What I realized, in hindsight, was that approaching success from your head, not your heart, is a recipe for disaster. If you're just doing what you do to satisfy your ego, to be cool, to be powerful, it is not fulfilling… If you do what you believe in and it's honest, and you feel the integrity, you're already successful, whether people know it. You've already made it.
Along those lines, you had a great single in 1995, "(You Got Me) All Shook Up," which has a somewhat similar sound to "Love and Affection." But, by then, grunge had become so prevalent and the song fought for attention.
We had a lot of hopes for it. I was kind of bummed, until about 10 years ago. I was in Nashville at a concert series outdoors, and one of my favorite bands, The Knack, was playing. They were so good, note for note, all those solos, Doug Fieger [the band's lead singer, who has since passed away] was absolutely inspiring. I wanted to shake Doug's hand and thank him for being an inspiration, and ask him if he remembered me doing concerts with him when I was 13.
He saw me before I was able to get to him, and he made a beeline for me. It was just this great moment of hand-shaking and hugging and, "I'm so glad you're here!" I was so surprised; that was the way I was going to be with him.
He said, "I've wanted to tell you for years: Your song 'All Shook Up,' I love that song so much. When I heard it for the first time on the radio, I wanted The Knack to cut it." When he said that to me, the heartache of it not doing better than it did, it all went away. All at once, I'm a 10-year-old kid, loving a Knack record, wanting to be that way one day, and one of my heroes is saying that to me.
Again, we have those moments. You get these little reminders that you're not wasting your time as long as you're following your gut. Success takes many forms.
One of the interesting angles about when Nelson debuted was that Wilson Phillips broke through the same year — "Love and Affection" even dethroned their "Release Me" from No. 1. Just as you and Matthew grew up in a famous family, Carnie and Wendy Wilson's father is Brian Wilson, and Chynna Phillips' father was John Phillips, of The Mamas & the Papas.
The first time I met Carnie and Wendy, apparently, I was 14 months old, taking a swim class in Hollywood. We took a swim class together when we were babies. Our parents used to hang out, but we didn't grow up together.
When we hit with Nelson, Wilson Phillips hit. We were always kind of, I wouldn't say connected, but we were in the same circles. When we would run into each other at awards shows, we were very sweet with each other, and I always had it in the back of my mind that I wanted to work with them one day.
You shared a song at last in 2016: "This Christmas" (by all of you except Chynna) became a top 20 Adult Contemporary chart hit.
It was something we insisted on, just to be able to say, "I've always wondered if the Nelson brothers singing with the Wilson sisters was going to sound like a modern Mamas & the Papas." And I think it does. I think there's a great sound to it. We've talked about doing an album of our favorite covers from the '70s, singer-songwriter stuff. Yacht rock, I love that. And apparently they do, too. Doing Orleans' "Still the One" with them would be a lot of fun.
You have three young daughters with your wife, Lila. Is there a fourth generation of Nelson entertainers on the way?
None of them really like making music enough to want to do what I do, but I can't say the same for Matthew. He's got a little boy, Ozzie, who's five years old and taking drum lessons. I started playing when I was six, and when I started I wasn't as talented as Ozzie. He's staying in time. He loves music, and he's got it.
I'm like, "Ozzie, are you going to play drums in our band one day?" He's like, "No, you're going to be playing in my band."