GONÇALO SANTANA RELEASES 'BRAINLESS' EP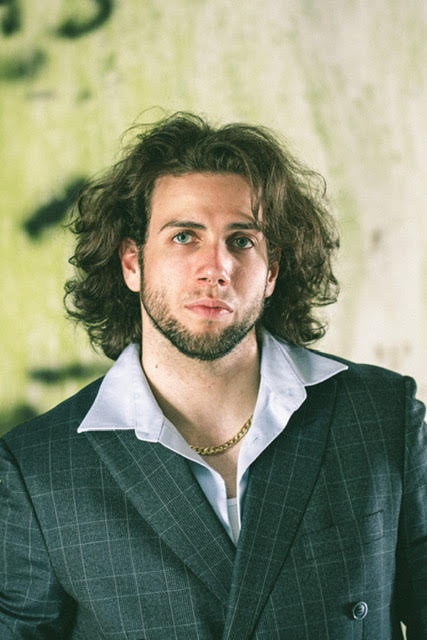 GONÇALO SANTANA RELEASES 'BRAINLESS' EP
37
[embedded content]
"Brainless" is an album that was created during a vulnerable time for Gonçalo Santana. Each of the six songs represents a pivotal moment in his life, where he felt compelled to express himself through music. The tracks are deeply personal and were written from personal experiences. Musically, Gonçalo sought to revive a genre that has been overlooked in contemporary times. He worked with Macaia to create six songs that are heavily inspired by old-school R&B and Gospel music.
Gonçalo Santana is a singer, songwriter, and producer who resides in Switzerland. His love for music stems from a young age, heavily influenced by his family, particularly his father, who is also a singer. Growing up, Gonçalo was exposed to the works of iconic artists such as Prince, Luther Vandross, Bruce Springsteen, and Stevie Wonder. At the tender age of eleven, he began writing his first verses on napkins and notebooks out of boredom, which were later professionally recorded by his father. Gonçalo has sought solace in music, which has enabled him to express himself through the years.
In November 2021, Gonçalo released "Empty Poetry," which was produced by Portugal's renowned singer and producer, Macaia. After a hiatus from music, he released his second single, "Verity," in 2022, which garnered over 20,000 plays on Spotify. The song, which draws inspiration from R&B music of the early 2000s, has been well-received by fans. On January 27th, 2023, Gonçalo finally launched his first EP, "Brainless."
Streaming links:
spotify: https://open.spotify.com/album/1QNLWJkCuDKEtCDuCP52Dw?si=US3h64jxQpyK28zaomO-hQ
Apple music: https://music.apple.com/ch/album/brainless-ep/1664443600?l=en
Youtube music: https://youtube.com/playlist?list=OLAK5uy_nrJBogwocxqEp99by4gvP4ZBzN09eFLUM
Soundcloud: https://soundcloud.com/goncalosantana/sets/brainless
Tidal: https://tidal.com/browse/album/270839589
Deezer: https://deezer.page.link/BZQEYuGbz1jN6hmd7
Amazon music: https://amazon.com/music/player/albums/B0BS2P845B?marketplaceId=ATVPDKIKX0DER&musicTerritory=US&ref=dm_sh_AawBT4iFy0xmg3aqHBEhC9XeK
Social links:
Website: https://goncalo-santana.com
Instagram: https://www.instagram.com/goncalo_santana/
Twitter: https://twitter.com/goncalo_santana
Facebook: https://www.facebook.com/goncalosantanamusic/
TikTok: https://www.tiktok.com/@UCwwScjnRNdD78mGubhGwzXA

Since 2005, Singersroom has been the voice of R&B around the world. Connect with us via social media below.