Everything We Know So Far About John Legend's New Album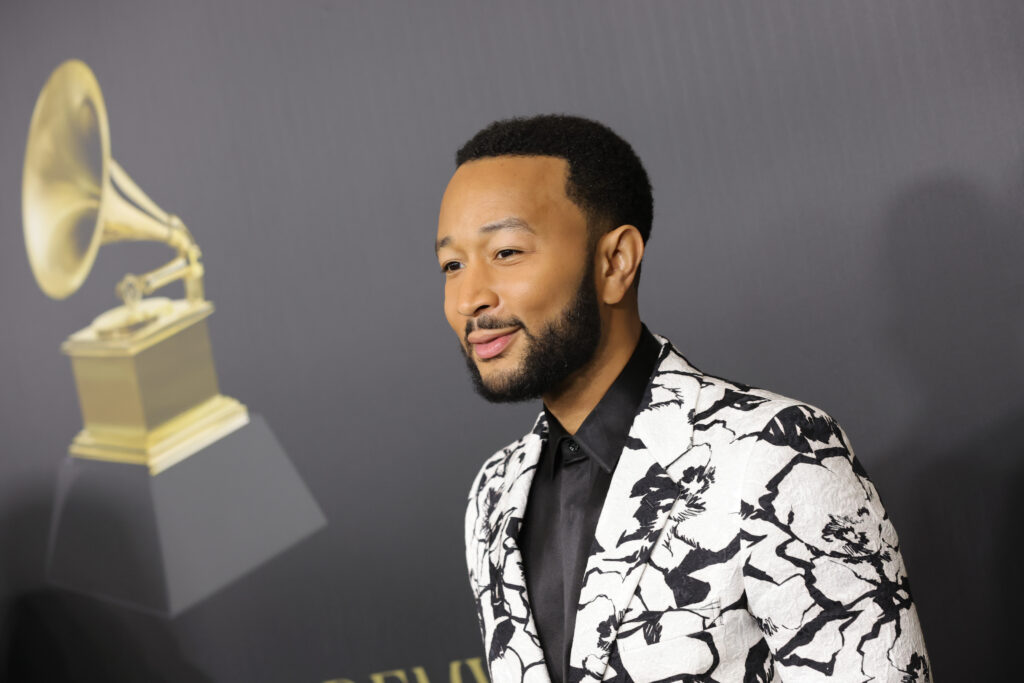 Everything We Know So Far About John Legend's New Album
54
John Legend has officially kicked off a new of music. He recently released his new single "Dope" featuring rapper JID as the first offering from his forthcoming album.
"I'm so thrilled to be releasing new music," Legend said. "The past year or so has been so exciting for me creatively. I have been writing and collaborating with some of the most talented people in music, and we have some great new material to share with the world.
Legend's new project will follow his 2020 album, Bigger Love. The Grammy-winning LP (Best R&B Album) spawned two gold certifications from the RIAA, including "Conversations in the Dark" and "Wild" with Gary Clark Jr.
Leading up to Legend's new era launch this year, the 12x Grammy winner was honored by the Recording Academy's Black Music Collective with the inaugural Global Impact Award for his "personal and professional achievements in the music industry."
As Legend gears up to release his eighth studio album, Rated R&B breaks down everything we know so far about the project.
What is John Legend's new album called?
At this time, Legend has not announced the title of his eighth album. He will likely reveal the title at a later date. For instance, in his previous album cycle, he released "Conversations in the Dark" on Jan. 10, 2020, as the lead single. In May 2020, he confirmed the album title, Bigger Love, and the release date. (This is merely an example of Legend not revealing all details at once, and it doesn't mean he will follow the same method for his new album.)
When is John Legend's new album coming out?
An official release date has not been confirmed. The album is said to be "forthcoming," which could mean that it may arrive sometime this year.
What songs are on John Legend's new album?
"Dope" is a confirmed song on the album. In a statement, Legend said, "'Dope' is one of my favorites. I love the energy of the song. I loved collaborating with my gifted co-writers and producers, and JID is one of my favorite emerging artists in hip-hop. I hope the song can be a part of people's soundtrack for this summer."
Before releasing "Dope," he shared a stirring ballad titled "Free." He debuted the song live at the 2022 Billboard Music Awards. Right now, it's not clear if "Free" or his Nas-assisted song "Tomorrow" will make the album cut. Both songs were released this year, so it's worth mentioning as a possibility.
Who is featured on John Legend's new album?
JID is featured on the album since he appears on the lead single "Dope." In an interview with Eddie Francis on Apple Music 1, Legend confirmed the following features: Jazmine Sullivan, Jhené Aiko, Muni Long, Ty Dolla $ign, Rapsody and Rick Ross. Legend described his collaboration with Ross as "a lush, soulful track."
What producers and songwriters are credited on the album?
So far, Ryan Tedder (Adele, Beyoncé) and Ian Kirkpatrick (Dua Lipa, Selena Gomez) are confirmed producers on the album. Charlie Puth (Jason Derulo, Justin Bieber) is a confirmed co-writer on the album, aside from Legend. They all collaborated on the new single "Dope."
View this post on Instagram
What record label is John Legend signed to now?
Legend's new album will release on John Legend Music, Inc./Republic Records. In November 2021, Legend announced his new deal with Republic Records, after exiting Columbia Records. "I am excited to partner with Republic Records in this next chapter of my career," he said. "Everyone at the label has been so wonderful to work with. I am thrilled to take this new artistic and creative journey with them and look forward to sharing new music with people soon."
Is John Legend going on tour?
Tour dates have not been announced yet. However, Legend will resume his Las Vegas residency on Aug. 5, with 16 shows lined up through late October. Tickets are available on Legend's website.
View this post on Instagram
This article will be updated as we get more information. Stay tuned!