Everything We Know About Chris Brown's New Album 'Breezy'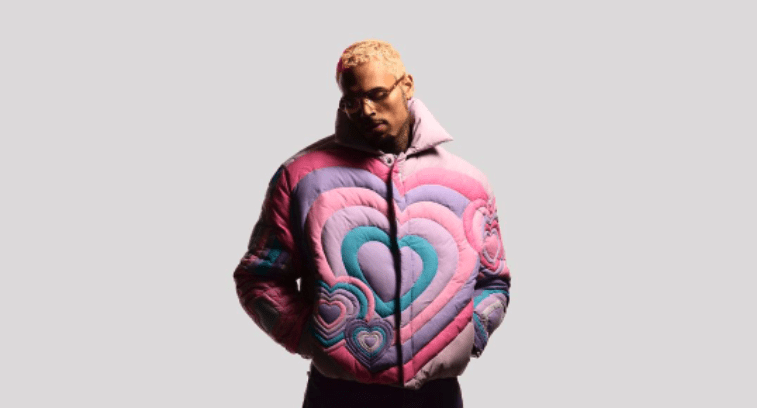 Everything We Know About Chris Brown's New Album 'Breezy'
54
R&B megastar Chris Brown is gearing up to release his tenth studio album, Breezy.
It will mark his first proper album since 2019's Indigo, which debuted at No. 1 on the Billboard 200. Indigo includes Brown's Grammy-nominated hit single "No Guidance" featuring Drake.
In 2020, Brown teamed up with rapper Young Thug for their joint mixtape, Slime & B. Their project included the fan-favorite single, "Go Crazy," which garnered more than 515 million streams on Spotify.
As Brown gets ready to release, Breezy, Rated R&B breaks down everything we know so far about the project.
View this post on Instagram
What is Chris Brown's new album called?
Brown's tenth album is titled Breezy, inspired by his nickname.
Is there a release date for Chris Brown's new album?
Yes, Breezy will release Friday, June 24, 2022, via Chris Brown Entertainment/RCA Records. It's Brown's fourth album to release during the summer. He previously released Indigo (June 2019), X (September 2014) and Fortune (July 2012). The rest of his discography was released during the fall and spring (F.A.M.E.).
What songs are on Chris Brown's new album?
Breezy will include Brown's current bedroom jam, "WE (Warm Embrace)." In January, Brown released an uptempo track titled "Iffy." However, it's unclear if the song will be featured on the album at this point.
Is there a tracklist for Breezy?
Brown recently shared a tracklist for his upcoming album, Breezy, on Instagram. According to the post, Breezy will include 23 songs. "Iffy" does not appear on the list.
Here's the Breezy tracklist:
Wheels Fall Off
Cab
Pitch Black
Possessive
Addicted
Call Me Everyday
Closure – feat. her X
Need You Right Here
Sex Memories
Hmhmm
Psychic
Make Love
Sleep at Night
Passing Time
Warm Embrace
Forbidden
Bad Then A
Survive the Night
Dream
Slide
Harder
On Some New Shit
Luckiest Man
View this post on Instagram
Are there any features on Chris Brown's Breezy?
In May, Brown teased the album features on his Instagram Stories. He revealed that the following artists will appear on Breezy: Wizkid, Yung Bleu, Ella Mai, H.E.R., Lil Wayne, Blxst, Anderson .Paak, Jack Harlow, Fivio Foreign, Tory Lanez and Est Gee.
After sharing the series of Instagram Stories, he posted a story with an eye emoji, hinting that there may be other unannounced features on Breezy.
What songwriters and producers worked on Breezy?
At this time, the following songwriters/producers are confirmed to have contributed to Breezy: A1 Bentley, Eric Bellinger, VEDO, Ye Ali, Yonni and others.
Will there be Breezy merch for sale?
Brown hasn't made announcements about merch yet. Though, it's a possibility. If he announces it, we'll be sure to make an update.
Is Chris Brown going on tour in 2022?
Brown announced that he and rapper Lil Baby will co-headline their One of Them Ones Tour, which kicks off July 15 in Raleigh, North Carolina. Brown and Lil Baby will perform in 27 cities across North America. The One of Them Ones Tour will conclude Aug. 27 in Las Vegas, Nevada. Tickets are on sale now at livenation.com.
View this post on Instagram