Elon Musk Corrects Grimes On The Meaning Of Their Son's Name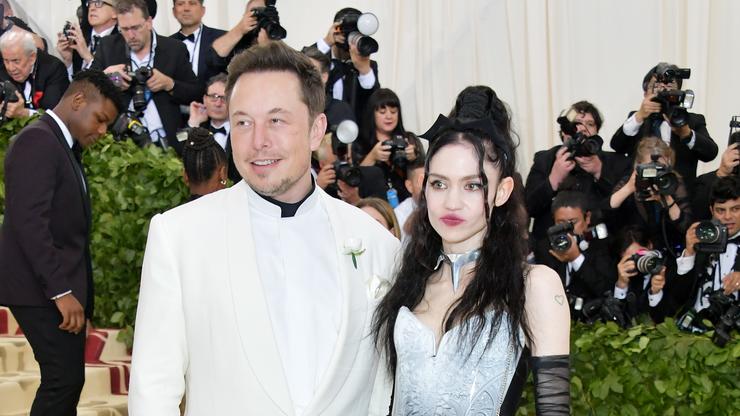 Elon Musk Corrects Grimes On The Meaning Of Their Son's Name
59
Elon Musk felt the need to correct a small error in his girlfriend Grimes' explanation for why they decided to name their newborn son X Æ A-12 soon after she gave birth. Elon and Grimes have come to be known as one of the more eccentric couples in the industry, so when it was revealed that the Tesla founder and musician were expecting their first child together, the Internet immediately started getting their jokes off. However, nobody could have prepared us for the bizarre series of letters and numbers that the couple would end up naming their child: X Æ A-12.
Theo Wargo/Getty Images for Huffington Post
Shortly after Grimes gave birth, Elon announced on Twitter that their little baby boy had been given this unpronounceable name, and the world collectively scratched their heads. Perhaps realizing everyone's confusion, Grimes took the time to explain the meaning behind each part of the name, noting that one particular detail—A-12—is "a precursor to SR-17 (our favorite aircraft)."
However, her new baby daddy proceeded to point out a typo she'd made, replying, "SR-71, but yes," to the tweet. Grimes, who had given birth roughly 24 hours prior, reminded him that she is "recovering from surgery and barely alive."
"May my typos b forgiven but, damnit," she continued. "That was meant to be profound." Elon responded, "U r a powerful [fairy queen]," so it appears that there is ultimately no real hostility between these new parents.
Along with the "A-12" detail, Grimes also explained the other symbols in her son's name. "X, the unknown variable," she wrote. "Æ, my elven spelling of Ai (love &/or Artificial intelligence)." However, despite all the thought they put into developing this name, which is believed to be pronounced "Ash Archangel," it turns out they cannot legally spell their child's name with these symbols. According to a supervisor at the Department of Public Health Vital Records Office in Los Angeles, where the baby was reportedly born, California law states that only the 26 letters in the English alphabet can be used. Perhaps they'll put the "Ash Archangel" spelling on the birth certificate—it would probably make the child's life easier in the future.