Dr. Dre's Daughter Shares Throwback Shot Of Her Parents With Eminem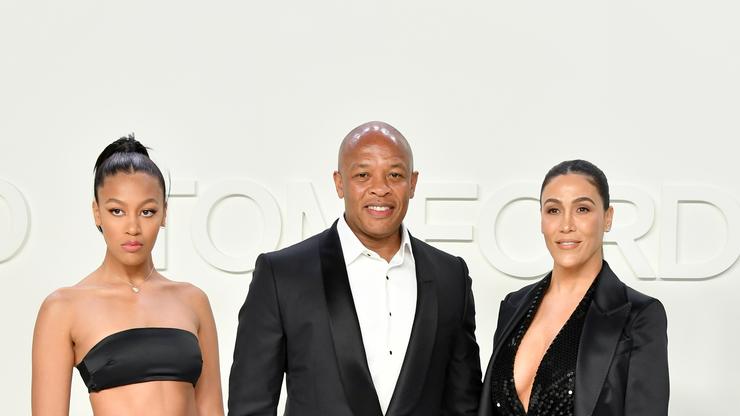 Dr. Dre's Daughter Shares Throwback Shot Of Her Parents With Eminem
65
Although it's a pretty common practice for kids to dig through their parents old photos to find some vintage gems for social media, not everybody's mom and dad were kicking it with Eminem back in the day. Then again, not everybody's dad is Dr. Dre, so there's that. The legendary producer's daughter, Truly Young, engaged in the age old art of the Throwback Thursday last week, which involved sharing a shot of her famous dad and her mom, Nicole Young, from their younger days. In the same photo, a blonde Em can be seen with a scowl on his face, as a mystery woman plants a big smooch on his cheek.
"How cute is my mom," Truly captioned the photo. Although it would make sense that, seeing as she is Dre's daughter, Truly would have found this old school shot on her own, it looks like she came across it while perusing a nostalgia pop culture account called @90smilk.
Amy Sussman/Getty Images
Sharing throwback photos of Dre seems to be a common occurrence these days. Earlier this week, Xzibit posted a myriad of photos from back in the early days of Aftermath, and of course, Dre is ever-present. The retro snaps also include the likes of 50 Cent, Battlecat, and DJ Pooh, making for one nostalgic trip down memory lane.