Diddy Reveals Tracklist & Star Studded Features for 'The Love Album: Off the Grid'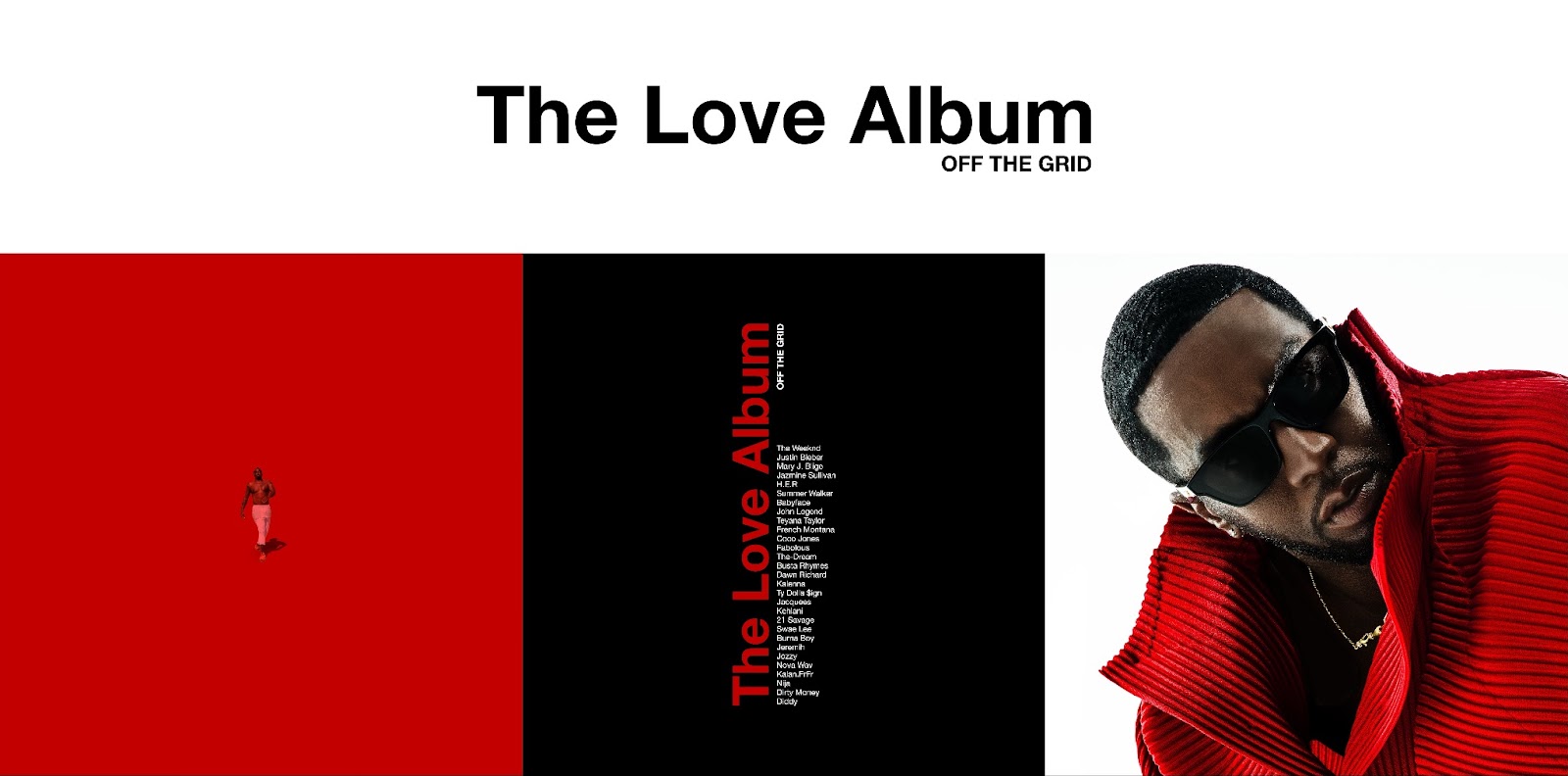 Diddy Reveals Tracklist & Star Studded Features for 'The Love Album: Off the Grid'
7931
Diddy has revealed the official tracklist for his new album The Love Album: Off the Grid, which is arriving Sept. 15th.
The album marks Diddy the artist's return to mainstream for the first time since the critically acclaimed solo album Last Train to Paris in 2010. As he has been stressing on for the past almost year, the album will be R&B-heavy.
"Music is my first love and music has given me a second chance at life, so stepping back into the studio to make this album has been a soulful experience that brought me closer to myself and my purpose," said Sean Diddy Combs. "This album wasn't created to feed an algorithm or be relevant with the trends of the times, it was created to touch souls and freely express my story with the best artists, writers and producers shaping the future of R&B," he said.
The star studded album features guest appearances from The Weeknd, Justin Bieber, Mary J Blige, Jazmine Sullivan, H.E.R, Summer Walker, Babyface, John Legend, Teyana Taylor, French Montana, Coco Jones, Fabolous, The-Dream, Busta Rhymes, Dawn Richard, Kalenna, Ty Dolla $ign, Jacquees, Kehlani, 21 Savage, Swae Lee, Burna Boy, Jeremih, Jozzy, Nova Wav, Kalan Fr.Fr and Nija.
Check out the full tracklist below. Yesterday, Diddy revealed that this will mark The Weeknd's last collab before he changes his stage name.
The Love Album: Off the Grid Track list
Brought My Love – Diddy ft The Dream and Herb Alpert
What's Love – Diddy, Nova Wav
Deliver Me – Diddy, Dirty Money, Busta Rhymes, Dawn Richard and Kalenna
Stay A While – Diddy Nija
Homecoming – Diddy, Jozzy
Pick Up – Diddy Jacquees ft Fabolous
Tough Love – Diddy ft Swae Lee
Stay Long – Diddy ft Summer Walker
Belongs to You – Diddy Jozzy
Another One Of Me – Diddy ft The Weeknd, French Montana, 21 Savage
INTERMISSION
Moments – Diddy ft Justin Bieber
Need Somebody – Diddy ft Jasmine Sullivan
Mind Ya Business – Diddy ft, Ty Dolla $ign, Kelani
Nasty interlude – Jozzy
Reachin – Diddy ft Ty Dolla $ign Coco Jones
Stay part 1 – Diddy Kalan FrFr K-Ci
I Like – Diddy ft Mary J Blige
Closer to God – Diddy ft Teyana Taylor
BooHoo – Diddy ft Jeremih
Interlude – Burna Boy Interlude
Kim Porter – Diddy Babyface ft John Legend
Space – Diddy ft H.E.R.