DaBaby & NBA YoungBoy 'Better Than You' Is Better Than Expected But Ultimately Lacks Staying Power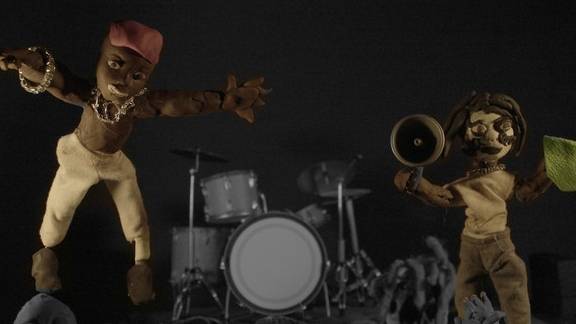 DaBaby & NBA YoungBoy 'Better Than You' Is Better Than Expected But Ultimately Lacks Staying Power
94
DaBaby & NBA YoungBoy come through with the troll title Better Than You. HipHopDX breaks down the new DaBaby & NBA YoungBoy joint project Better Than You.
Pairing DaBaby with NBA YoungBoy in 2022 is a bold move. Both are skilled rappers who've found high levels of success and, dually, have hit major low points in public opinion at times. They're controversial figures who regularly parade the headlines, though in YoungBoy's case, it only fuels his diehard fans to get him No.1 records. In those ways, the partnership makes sense, albeit YoungBoy is seeing much more success than DaBaby, legal troubles be damned.
Their comically rushed project, BETTER THAN YOU, should be intolerable cash-grabbing playlist fodder. And while that element of it undoubtedly exists, the partnership, at its best, finds NBA YoungBoy providing artistic direction to the entrenched DaBaby and allows the outspoken rappers to bloodlet with a fury rarely maintained in either discography. But for all its scattered successes, this album lacks a real identity and often feels like both rappers are merely spinning their wheels.
When they're smashing skulls at 100 miles per hour, they're electric. "WiFi" featuring a militant YoungBoy and dexterous DaBaby as well as one of the best basslines of the year so far, is the best evidence of their solid chemistry. It's menacing, adrenaline-inducing and entirely as magnetic as they think this album is. Another highlight is "Neighborhood Superstar," which finds the two leads in perfect sync as they bob and weave at a breakneck pace around a richly layered beat.
But when they try to add anything beyond Quentin Tarantino-style violence, the music usually falters. "Count On Me" is DaBaby doing an impression of an apology that couldn't hold the interest of the Sphinx. He does everything possible to be unlikeable on "Creeper," in which he celebrates the homes he has wrecked and his apparent disdain for similes that make sense ("I be fuckin on her like it's fuck the police").
But the duo does find some success in slow jams with "Little To A lot," which espouses near perfect melodicism from YoungBoy coupled with a highlight verse from DaBaby. The combo works because DaBaby doesn't overstretch himself like usual since YoungBoy is handling the more dynamic vocal needed to make the song pop.
YoungBoy has enough dimensionality to be sonically interesting throughout 12 tracks that have no relevance to each other. The same cannot be said for DaBaby, whose devotion to his signature double-time flow borders on the pathological. When DaBaby does intermittently want to innovate, he simply follows YoungBoy's lead, even briefly joining him in ripping off Playboi Carti on "Syracuse," which is almost as regrettable as it sounds.
Recently, DaBaby took to Instagram to brag about completing this tape in only two days, and neither the inept time period nor the eagerness to brag about it seems surprising. There's no overarching theme, narrative or meaning to be found on an album this off-the-cuff. And while the payout is undeniably impressive for two days of work, the only way these rappers benefit from this collaboration is financially, debuting in the Top 10 on the Billboard 200, which is a huge step up from DaBaby's last dud and actually a disappointment for YoungBoy.
Overall, this is a good DaBaby album and a fine NBA YoungBoy album. While it never amounts to anything greater than the sum of its parts, both rappers succeed often enough to save BETTER THAN YOU from being a regrettable listen. It's an uncomplicated, often invigorating listen that benefits from YoungBoy's melodic expertise and DaBaby's interesting lyrical barrages. While we don't expect to be spinning it even a few years from now, BETTER THAN YOU is better than people would've thought.
Repeat Me
Fan Feedback
NBA Youngboy & DaBaby on #BETTERTHANYOU pic.twitter.com/hezXCdblMr

— Lucas (IFB) (@DlNWIDDIESTAN) March 4, 2022
Playboi Carti listening to the NBA Youngboy and Dababy album pic.twitter.com/IzgtckHn9D

— Off the Grid Hip Hop (@OffGrid_HipHop) March 4, 2022
Picture of Dababy and Youngboy on their new collab album pic.twitter.com/fTQhDkYW5Q

— ?️ogan West (@DarkTwstedSwtnr) March 4, 2022