Conway Is Ready For His Shady Records Debut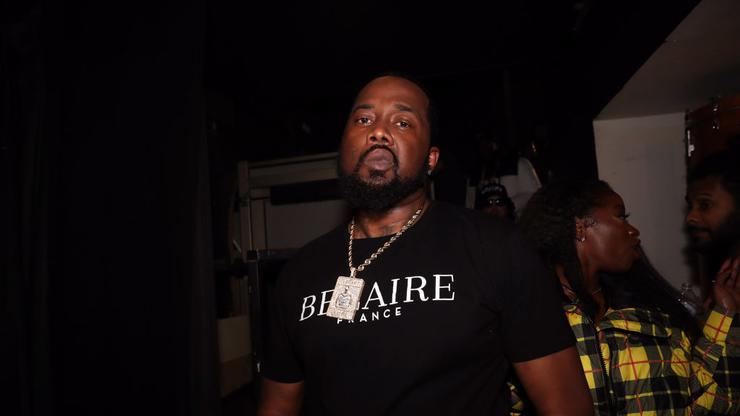 Conway Is Ready For His Shady Records Debut
43
There's no denying that the Griselda movement, pioneered by the trifecta of Westside Gunn, Conway The Machine, and Benny The Butcher, has carved out a place for themselves in the hip-hop hierarchy. For Conway The Machine, the endgame is simple: to be considered as one of the great lyricists, respected by those he grew up respecting. It's already started happening, having earned himself co-signs from Eminem, Jay-Z, Nas, and Raekwon. But now, he's ready to take the next step with his official Shady Records debut God Don't Make Mistakes.
Johnny Nunez/WireImage/Getty Images
At this point, Shady Records has appeared to have adopted a relatively hands-off approach, instead allowing artists to flex their creative muscles and realize their vision as intended. We've seen it with Boogie's Everything's For Sale, and it's likely that Conway's debut will follow suit. We've already seen him preview a hard-hitting banger produced by Hit-Boy, which you can check out right here. If that's the caliber we'll be seeing on God Don't Make Mistakes, we may be looking at an album of the year contender from The Machine.
If Conway's lyrical pedigree isn't enough, look no further than the man's own words. "I can't wait for y'all to hear GDMM I'm so proud of this album not only because it's my debut release on @ShadyRecords but also I put my heart in it and I got shit off my chest that I've talked to no one about," writes Conway. "I probably need counseling but I rather spit it to y'all." As of this moment, we have yet to receive a release date for the project — though it has been confirmed we'll be getting it this year. Will you be tuning in?