CMG 'Gangsta Art' Flaunts Superior Chemistry Between Yo Gotti And His Proteges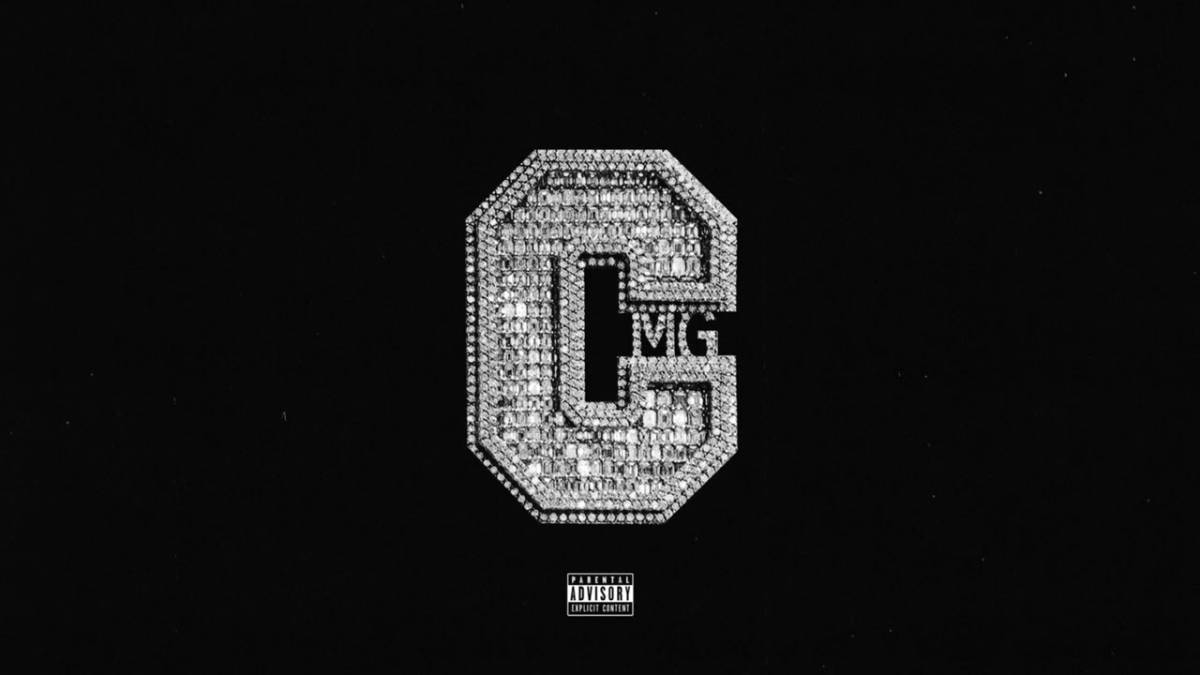 CMG 'Gangsta Art' Flaunts Superior Chemistry Between Yo Gotti And His Proteges
76
In the last six years, Yo Gotti's Collective Music Group (CMG) has ballooned into one of rap's most star-studded rosters. From signing Blac Youngsta in 2015, to Moneybagg Yo, BlocBoy JB, 42 Dugg, Big Boogie, EST Gee and numerous others by 2022, the collective has been airtight, each finding varying degrees of success.
But even with an eclectic and talented roster, compilation tapes are as precarious as walking a tightrope. At their worst, they've relied too heavily on their leaders, while at their best, they've exhibited a delicate balancing act that highlights each artist's unique talents. On Gangsta Art, Gotti's first CMG project since 2014's Chapter One, Gotti leans more towards the latter, allowing his constituents to flourish safely in their comfort zone with no signee ever feeling buried or overshadowed by the other.
"You never seen this much money with no issues," Gotti proclaims over a haunting trill of pianos and brooding strings on opener "Gangsta Art." The Memphis label head has often prided himself on running a tight ship, and the chemistry between him and his team is notable on the tape's opener. Each rapper seamlessly weaves their bars together and never take up more space then needed.
Despite "Gangsta Art's" hefty guest list of Moneybagg Yo, Mozzy, 42 Dugg, EST Gee, Blac Youngsta and Lehla Samia, the labelmates are in complete sync, building off each other's verses with the fluidity of a sailboat coasting across the ocean on a breezy day. Elsewhere on "Paparazzi," Gotti, EST Gee and Blac Youngsta's gruff delivery serve as a fitting template for Carter's ghoulish beat, as each rapper's own singular tale of violence and poverty weaves together with sinister energy, presenting three rappers completely united in shared trauma.
It's this mutual chemistry that helps Gangsta Art remain captivating through its stocky 27-track runtime. Tay Keith, Sloan, FOREVEROLLING and Decastro are just a few of the producers that drench the tape in a consistent trap backdrop driven by scattered high hats, emotional keys and rumbling 808's, but the tape suffers when some of the rappers' styles mimic each other, rather than building off their talent.
BlocBoy JB and Lil Migo practically regurgitate the same verse on "OK," "Brick Or Sum's" rehashed hook pulled from A$AP Ferg's "Plain Jane" feels sleepy, and inconsequential bars from Tripstar and Gotti make the track feel like pure filler. "I be on pay-cation/Ya bitch blowin' my phone up, I told that ho, 'be patient,'" Gotti raps.
While "Strong's" foggy backdrop could easily have just been "Paparazzi Pt. 2," EST Gee's spectral cooing complements Moneybagg Yo's gravelly flow, making the track a satisfying listen.
One particular stand-out is Mozzy's "G Code," which takes a breather from Gangsta Art's forceful street tales in favor of something more introspective, as Mozzy reflects in vivid detail on the friends and family who have come and gone.
"Was buyin' bubbles 'fore I ever got to see a booth/Before twin turned informant, he had n-ggas spooked," Mozzy reflects. "And after Snailz went to jail it was just me and Good. You ain't from that P that I bang if you don't member Jules. Fat Dave and Fat James, that's when shit was bool/ We start accepting goofy n-ggas and they switched the rules."
Gangsta Art would have benefited from a few more moments of this type of introspection, especially since each member has a shared a tale of turning trauma to triumph, but the tape's similar warblings still do a good job of highlighting the talent of its roster, so even at its slowest moments the project is rarely boring. "Tomorrow" is hardly the best GloRilla track to emerge from the budding Memphis rapper, but her thundering voice and impeccable timing still give a driving momentum to Macaroni Toni's disjointed ensemble.
The same can be said of the chemistry between Tripstar, Moneybagg Yo and EST Gee on "Top Dolla." The trio trade bars as fervently as tossing a hot potato, so even while they may not be dropping the most captivating bars, ("Real street n-gga trappin', gettin' high and smokin' cigs," EST Gee raps. "Could turn it back to drop, blow it up and make it big), their energy keeps the track interesting.
Gangsta Art's overall consistency remains noteworthy despite these stumbles, and the tape thrives when these individuals get to trade the stories of how their perseverance led them to CMG. The project presents the label as a united front with a singular vision and reaffirms that CMG's collective power is impossible to ignore.
Repeat Me
Fan Feedback
Bruh this #CMG #gangstaart hard as a mothafucka

— Gravity (@Ratch420) August 2, 2022
Glorilla was definitely needed for the CMG label. They needed a hardcore female . #GangstaArt

— Juan Tejada ❄️ (@Modern_Asshole) August 1, 2022
Top Dolla on #GangstaArt is a club hit ? the strippers gone tear this one up !

— Kiantearielle (@kiantearielle) July 25, 2022