Chxrry22 Performs 'The Other Side' and 'Wasteland' for Vevo DSCVR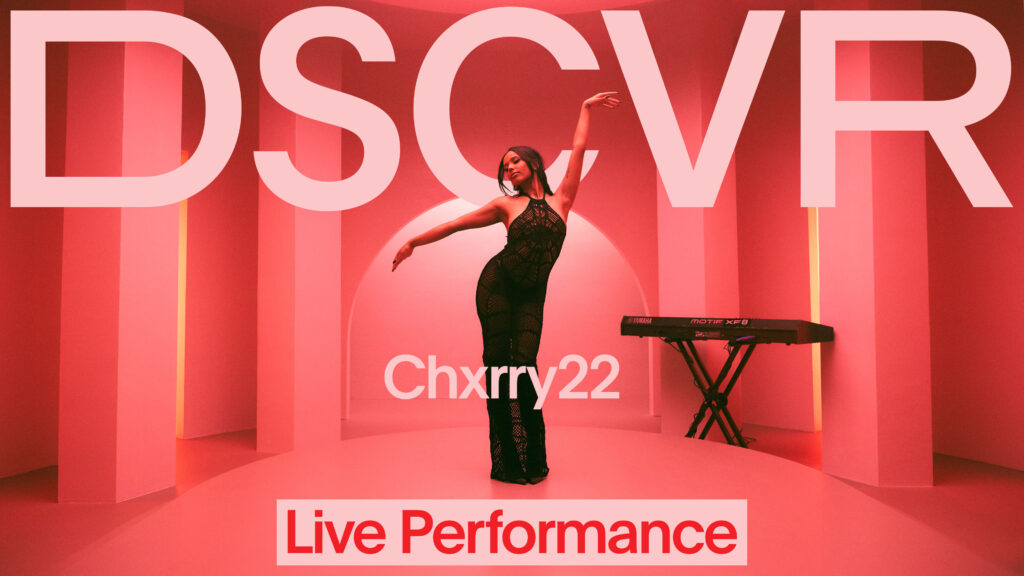 Chxrry22 Performs 'The Other Side' and 'Wasteland' for Vevo DSCVR
61
Rising singer Chxrry22 is the latest act to perform for Vevo's DSCVR series.
The Toronto native delivered live renditions of "The Other Side" and "Wasteland." Both songs are lifted from Chxrry's debut EP, The Other Side, released in September 2022 via XO Records/Republic Records. 
"My approach to writing this project was, "just be as honest as you can be and talk about everything — the good and the bad. Don't make yourself the victim,'" Chxrry22 told Rated R&B in an interview. 
She added, "There's a lot of people that walk around feeling like the villain all the time. And it's okay. Not everybody is the victim. Someone's gotta be the villain. When I sat down and made the project, I just took all of the rules out and was like, "Okay, I f**ked this guy. I did this and that. Let me just write about it."
As noted above, Chxrry22 is signed to The Weeknd's XO Records. She is the first woman to sign to the imprint.
"It means a lot," she reflected. "I think not just XO but every label needs more women. We need more female producers. We need more female managers and more females in the music industry. I understand my responsibility and just want to do a good job."
Chxrry22 recently hinted that new tunes are on the horizon. "Listening to my new music on the beach… an experience," she tweeted in late February. 
Watch Chxrry22 perform "The Other Side" and "Wasteland" below.
[embedded content]
[embedded content]