Christina Aguilera Makes Spring Come Early in Video For a Great Big World Collab 'Fall On Me': Watch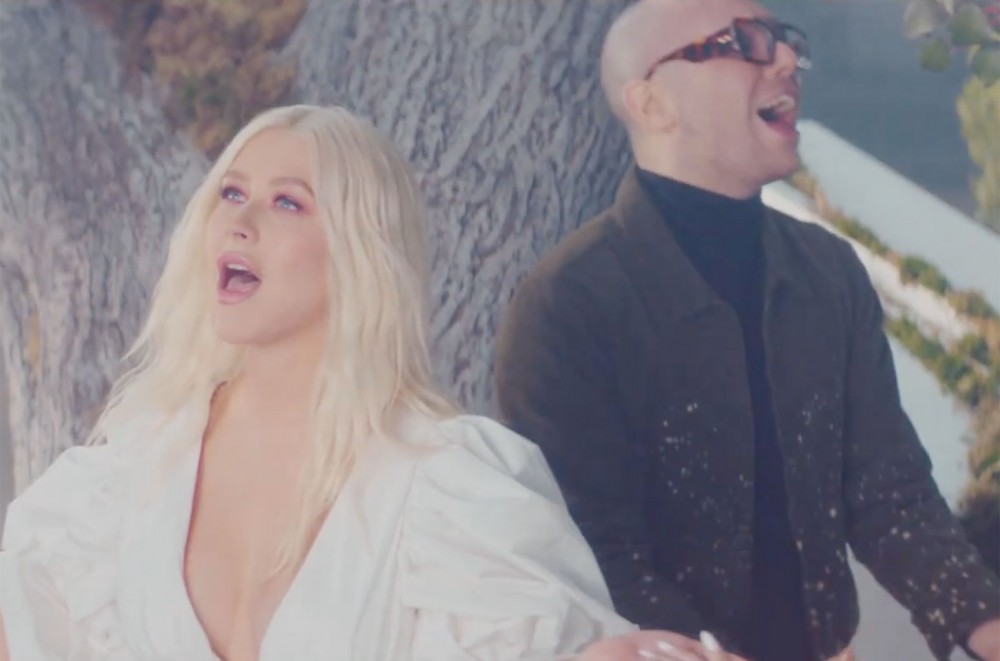 Christina Aguilera Makes Spring Come Early in Video For a Great Big World Collab 'Fall On Me': Watch
97
Punxsutawney Phil predicted an early spring on Groundhog Day this year, and Christina Aguilera is already making that prophecy come true. And it's only mid-February.
The "Beautiful" singer and pop duo A Great Big World shared the video for their latest collaboration, "Fall On Me," on Tuesday (Feb. 11), which features Aguilera as the Queen of Spring. The clip starts out with A Great Big World (Ian Axel and Chad King) entering a winter wonderland where a piano sits next to a tree as snow falls. Flowers begin to bloom, and once Aguilera's verse hits, suddenly the setting becomes draped in blossoms as spring sets in.
The tree at the video's centerpiece is a metaphor for the continuous cycle of life, as director Se Oh wanted to convey the journey of love through the life cycle of a tree — a beautiful depiction of the search for connection and love in the song. "Moving through the seasons with this tree captures the interconnectedness of all things and how in time everything finds its balance and order," A Great Big World added in an Instagram post with a clip of the visual.
A Great Big World also shared a heartfelt note to Aguilera in their post, writing, "@xtina, thanks for creating magic with us again. Truly one of the highlights of our lives."
Aguilera and A Great Big World first debuted "Fall On Me" with a breathtaking performance at the 2019 American Music Awards in November. It's the trio's second team-up since their Grammy-winning 2013 hit "Say Something."
Watch the ethereal "Fall On Me" video below.