Chris Brown 'Breezy' Is a Generic, Algorithm-Pleasing Album That Further Makes Him Indistinct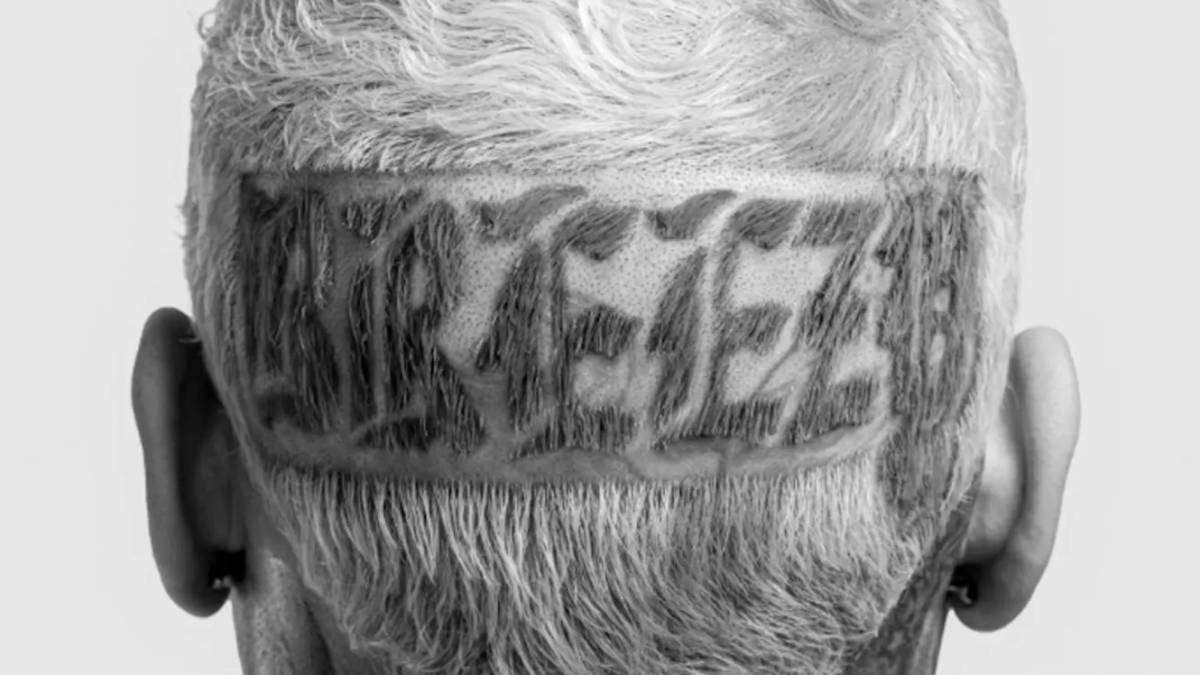 Chris Brown 'Breezy' Is a Generic, Algorithm-Pleasing Album That Further Makes Him Indistinct
90
Reviewing an album on the sole premise of its algorithmically-generated genre undermines the artist's intention for the music. Breezy, Chris Brown's 10th studio album, is labeled as "R&B/Soul" but is really an Uber express into the future of Chris Brown or "Breezy," an alter ego that shifts the foundation of what fans thought they knew and loved about the R&B innamorato.
"What I accomplished was great," the 33-year old said during a recent sit-down with Big Boy's Neighborhood discussing the new album. "But where I'm trying to go and do is way bigger than that and that's not to discredit my past. I want y'all to remember why y'all love me. This music and why I create and the songs that we do, the videos, the magic, I'm tryna bring that back."
Despite this claim, it's clear Brown is only interested in being a mediocre pop star at best. It wasn't always like this. Fans saw the shift with his first 30+ track album Heartbreak On A Full Moon, but showed Brown isn't afraid to experiment. And like Heartbreak On A Full Moon, his next album Indigo advanced the narrative so that his creativity doesn't end at R&B but touches pop and Afrobeat.
Now, Brown is on a new wave and longtime fans can either grab the wheel and hold tight or let the door hit them on the way out. Many may choose to stick around for his seemingly out-of-nowhere rap chops. On "Till The Wheels Fall Off," Brown spits out the gate: "Ride and we gon' slide/Free Wunna and Slime/Fightin' for our lives while they get paid up out confinement." A submerged bass creates a launchpad for a titillating hi-hat and Lil Durk's fiery pace. "Till The Wheels Fall Off" begins a six-song streak, including Brown's perky rendition of Chicago drill — "C.A.B. (Catch A Body)" featuring Fivio Foreign — and lush crush bop "Pitch Black."
"Possessive" is Breezy's centerpiece sporting a Lil Wayne verse reminiscent of his mixtape era while Yung Bleu (now BLEU) adds depth to Brown's alto pitch. Each verse waterfalls into the next much like on "Call Me Every Day" featuring Nigerian powerhouse WizKid. He and Brown work well together despite the latter's broken accent and the former's true patois. Despite this, his rapping on each song is passable at best and just reminds the listener they could get this from anyone else.
A chunk of Breezy dabbles heavy in the pop-sphere. If listeners are judging the quality of music by desiring tracks that don't sound out of place playing over the loud speakers at CVS, songs like "Sex Memories," "Hmhmm" and "Psychic" fit the bill: empty, soulless and soccer mom-approved. "Show It" feels designated for mass appeal despite featuring Blxst and West Coast funk.
Pre-released single "WE (Warm Embrace)" is a stand out star of Breezy for its fat 808s, hushed claps and Brown's elevated delivery, pushing each bar higher and higher before the chorus crescendos into an exuberant atmosphere. "Dream" also adds to the "fine and grown pack" as slow-breathed kicks pause for Brown's strained passionate vocals morphing into a lucid dream.
"Forbidden" and "Bad Then A Beach" are examples of the dichotomy of pop CB and R&B CB. There's a tug and pull here that's hard to find a level standing ground when compared to past and present. Breezy is a testament to how volatile growth can be when an artist abandons their strengths entirely in favor of mass appeal. After a journey through a majority pop-leaning saga, the only sounds that stuck were the grown-up risqué melodies reminiscent of Brown's 2000's hits and Afrobeat options. Ultimately, Breezy clouds who Brown actually is and where he plans to go. Certain songs sway from trend to trend or the preferences of its features mask more than advertising Brown's individuality.
Of course, the elephant in the room is the 30-song tracklist, which craters any replay value. Maybe there was an EP or short album's worth of good material, but at 30 songs (now extended further by the deluxe add-on), the album becomes unwieldy and a chore to play. Especially when Chris offers only more After two long winded 30+ track-albums, giving listeners anything but a solid R&B/Soul project is beating around the bush. It's understandable Brown doesn't want to be stagnant and instead, expound on his impressive talents. But in the process of avidly avoiding the boxes, Chris Brown seems to have jumbled himself into one pop culture-pleasing space, effectively, stripping him of anything and everything that was once unique.
REPEAT ME
FAN FEEDBACK
The Chris Brown album gets better and better every listen to me

— Rah ♠️ (@RahDaColdestx18) June 27, 2022
yo chris brown sucks. rather listen to crazy frog

— ? (@matt_maiorano) June 27, 2022
Alright it's time to admit it. Chris Brown sucks at making albums. He will always make hits but he can't curate a project

— IG: @kapturedbyking ? (@kingnigel_) June 25, 2022