Chlöe Announces New Single 'Surprise'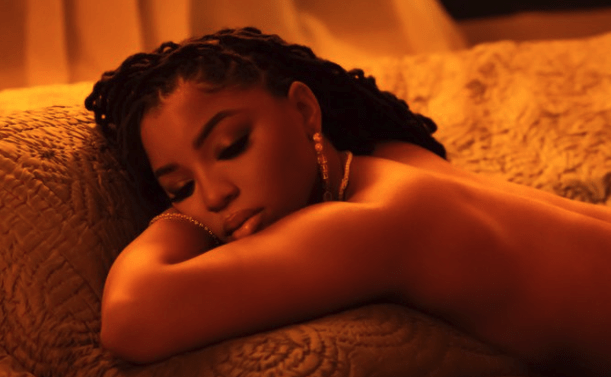 Chlöe Announces New Single 'Surprise'
35
Last month, Chlöe Bailey hosted an Instagram Live listening session to get her fans' input on her next single. There were three options, including "For the Night," "Cheat Back" and "Surprise." Today, the 23-year-old singer has announced her selection: "Surprise."
Chlöe also shared the official artwork for the single to accompany her announcement. The cover art shows the shirtless singer lying on top of a pillow. The release date hasn't been revealed yet but Chlöe hinted that it's set to release this month.
She wrote in an Instagram caption, "surprise! I'm dropping very soon 🤭 can you guess the date? 6/??/22 👀." The single is available for pre-save/pre-add on Chlöe's website.
View this post on Instagram
"Surprise" is the third single from Chlöe's highly anticipated self-titled debut album, which is expected to arrive this year. The sultry tune is the follow-up to her gold-selling debut single "Have Mercy" and the Bubby Sparxxx-sampled "Treat Me."
This weekend, Chlöe will join her sister Halle Bailey as Chloe x Halle to perform at Pharrell's Something in the Water Festival in Washington, D.C. They're likely to perform material from their Grammy-nominated debut album, The Kids Are Alright, and sophomore LP, Ungodly Hour, which celebrated its second anniversary on June 12.
Something in the Water Festival will also feature performances from Usher, Ashanti, Lucky Daye, Jon Batiste, Snoh Aalegra, 6LACK, Syd, Teyana Taylor and Pharrell (of course), along with many others.
In other Chlöe news, she recently teamed with Capella Grey for a 'shemix' of his buzzing single "Gyalis." She also announced her partnership with DoorDash, which includes a limited-edition hot sauce called "Make 'Em Sweat." The hot sauce sold out instantly after launching on June 9.
Listen to a snippet of Chlöe Bailey's upcoming single "Surprise" below.
Chloe Bailey teases a new song from her debut album, "Surprise" ? pic.twitter.com/rgtnXdb08h

— Chloe x Halle Now (@cxhnow) May 18, 2022