Brent Faiyaz 'WASTELAND' Is An Excellent Insular Rumination On The Duality Of Man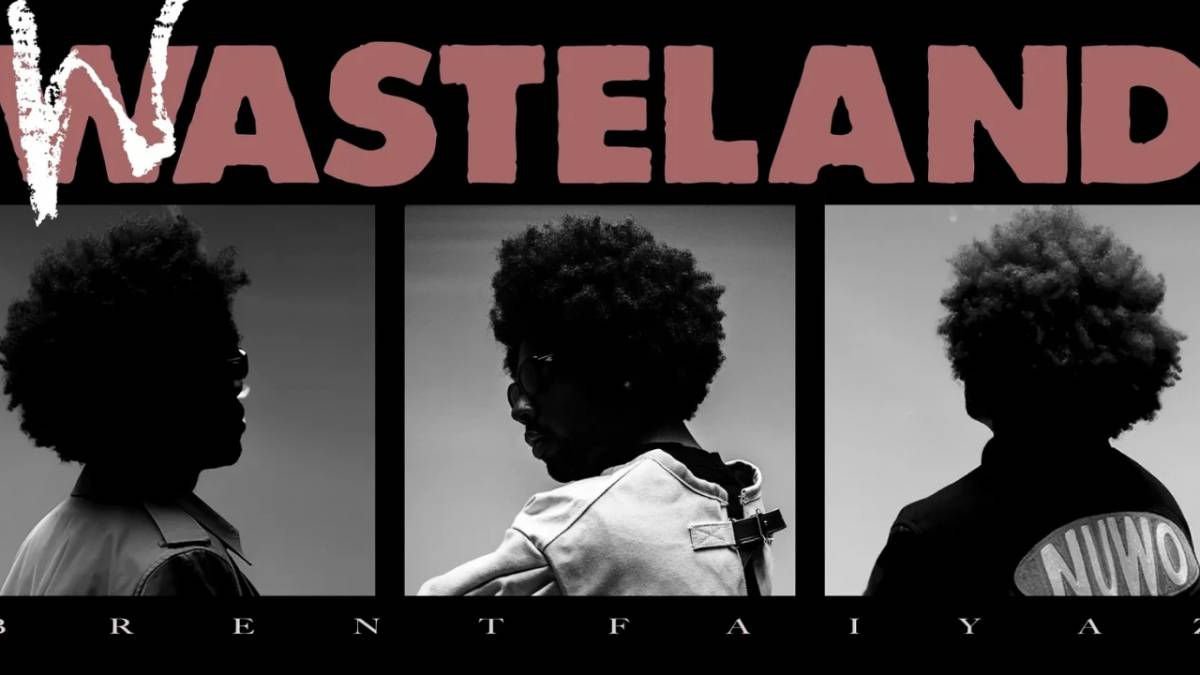 Brent Faiyaz 'WASTELAND' Is An Excellent Insular Rumination On The Duality Of Man
79
Brent Faiyaz starts his new album WASTELAND with a philosophical inquiry: can a man still be fundamentally good with a past tarnished by sins and mistakes? The binary between good and bad has been a theme Faiyaz has played with since his previous album Fuck The World, but on WASTELAND he bares all of his faults and forces the listener to reckon with their perception of him.
But Faiyaz' journey to become this figure of self-aware hedonism begins in a humble place. By early 2017, Faiyaz had already released music alongside Dpat and Atu as part of the group Sonder, but it was fellow DMV artist GoldLink's hit "Crew" from that March which expanded the then-21-year-old singer from regional acclaim to the mainstream. By the time of 2020's Fuck The World, he had fully transitioned into an underground cult figure of insurgent R&B.
Faiyaz's image on social media seems to have played a major role in the existential discourse of WASTELAND. "VILLAIN'S THEME," the first of a handful of skits on WASTELAND, features the Maryland singer in conversation with Jorja Smith recalling his penchant for acting toxic as a form of escapism amidst an overwhelming and anxious tornado of soundbites, mimicking the perpetual and mindless noise that fills Twitter timelines and TikTok For You Pages.
He challenges complacent, dichotomous thinking through the album's conflicting messaging, but also by subverting streaming-era algorithms and popular contemporary R&B. "LOOSE CHANGE" flourishes through the DMV singer's delicate voice, altered to sway between a crisp bite and a haunted distortion. Backed by piercing strings (which sound inspired in part by violinists such as Los Angeles' Sudan Archives), the track includes nearly no drums and sets aside hallmarks of traditional song structure for something more organic and amorphous. Where Fuck The World and 2017's Sonder Son embraced plug-and-play formats, WASTELAND feels more insular, as though it was created in a vacuum, safe from the ubiquitous drone which fills so many playlists.
His latest doesn't stray too far from his past work, but the inscrutable attention to detail is the closest he's gotten to nailing his intention. He ascends on the euphoric "ALL MINE," marrying his corrosive dedication of love to a self-produced army of synths in various stages of crescendo, the notes washing against his voice like waves. Of course, these flashes of transcendence are carefully considered and engineered, but Faiyaz's ability to construct them to inspire a sense of spontaneity is one of his most powerful gifts.
Sometimes, though, the illusion is broken and an artifice is revealed. Most of this comes from features which feel insincere, as though they were stapled to the project as an engagement boost by a savvy A&R. Fans of the Odd Future rapper may disagree, but Tyler, The Creator's verse on "GRAVITY" seems more like a play to cross fanbases than it does an effort towards genuine collaboration. His verse is blunt and draws away from the trance of WASTELAND, which is designed to unravel seamlessly. Alicia Keys is a strange choice for "GHETTO GATSBY" and while she was used for at least more than a cliché hook, there are so many other artists who would have filled the role with more chemistry.
Luckily, the features work more often than they don't. Tre' Amani delivers a slick verse on "ADDICTIONS," one of the album's best cuts, balancing Faiyaz's earworm refrain. On the chorus, Faiyaz grapples with why he feels so empty. "Maybe it's the love, the drugs, the weed, the pussy/Maybe it's all the above, maybe I don't need a hug/Maybe I'm just fucked up," he chirps, playing with the album's central internal battle of a man struggling to understand his duality.
Fellow DMV artist Joony, fresh off dropping his excellent Pretty In Black project, soars on "FYTB," his words rolling into the next with a sense of momentum: "Bitch, ooh it's a Friday/I get my money in five ways, I'm in the driveway/Diamonds on me like Zimbabwe, uh/Bitches love me like I'm Beyoncé."
Like so many other releases this year, WASTELAND could have benefited from trimming some spare fat. "HEAL YOUR HEART (INTERLUDE)" feels unnecessary, especially when it arrives between songs as good as "GRAVITY" and "ALL MINE." Similarly, "BAD LUCK" sounds mediocre following the sharp clarity of "JACKIE BROWN" and the euphoric "ROLE MODEL."
View this post on Instagram
Even with a lengthy tracklist, WASTELAND is economical and patient with its time. Songs are given a chance to breathe and arrive at their full potential rather than being sequenced and chopped to appease streaming requirements. Even the album skits are a crucial element to the project, despite their occasional melodramatic tone. The story woven through the skits help propel the songs' messaging and provide another avenue to experience the album, one more driven by a linear narrative. Without those anchors holding WASTELAND in place the project might feel more aimless and hinged on aesthetics alone.
The inclusion and weight Faiyaz attributes to the skits is defiant, a push back against casual listening. WASTELAND without the skits is still excellent, but through their inclusion Faiyaz is able to elevate the project and add another layer to appreciate. Though for most listeners the skits will quickly become skips, not since the ambient interludes of Frank Ocean's Blonde have skits more benefited an album.
There's no firm answer to the album's fundamental question, but as the darkness of the "WAKE UP CALL" skit makes way for the symphonic swells of the Jordan Ware and Raphael Saadiq-produced "ANGEL," it appears Faiyaz has arrived at a place where he admits the faults of his behavior and the toxicity of his relationship, but isn't willing to step away from the one he loves. "But from what I know, you'll never go away/Don't ever leave my side, girl I'll die/But from what I know, you're always here to stay/You're an angel in disguise," he bellows.
It's not a euphoric ending; it's not meant to feel clean and tidy. Instead, it leaves the listener to decide if Brent Faiyaz has resigned to complacency, addicted to a situation he can't control or if he's learned to accept himself and his flaws.
Repeat Me:
Fan Feedback:
that new brent faiyaz album charging my toxicity like pic.twitter.com/BdCxTxTXp6

— ayush? (@ayush17x) July 8, 2022
Listening to this Brent faiyaz album made me realize that I am God's gift to women pic.twitter.com/UC3jcljLiK

— Man Of The Year (@ItzTrigga012) July 8, 2022
brent faiyaz dropping his album rn made me go into labor ??‍♀️ @brentfaiyaz pic.twitter.com/axJM0i6B9Z

— ash? (@aashleyherrera_) July 8, 2022