Brandy Teases a 'New Moon' Celebration That Includes 'New Vocals and New Visuals'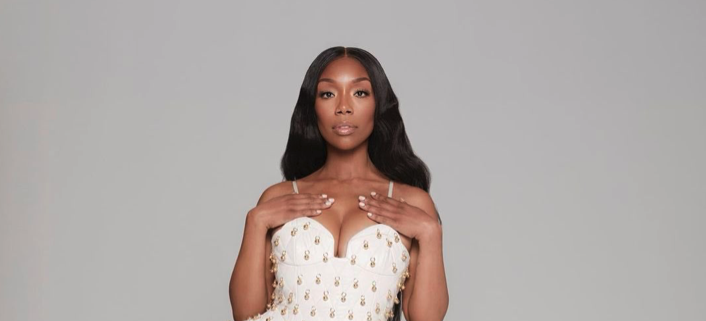 Brandy Teases a 'New Moon' Celebration That Includes 'New Vocals and New Visuals'
77
Brandy's game-changing album, Full Moon, celebrated its 20th anniversary on March 5. Music fans worldwide were involved in this momentous occasion, sharing stories about an album that changed the way we view the R&B landscape.
Rated R&B was a part of the conversation, revisiting Full Moon with a special retrospective.
Brandy stepped in the chat to unveil thoughts of reflection, viewing the LP as her "third life changing album." The living legend announced her plans for "new performances, new vocals [and] new visuals."
View this post on Instagram
Brandy shared a 40-second teaser along with the announcement for the newly launched era she appropriately titled New Moon.
"Like the phases of the moon I have evolved and want to share this magical year with all of you," wrote Brandy.
In February, Brandy wrapped season one of ABC's Queens. She spoke exclusively to Rated R&B in January about the hip-hop drama series, as well as a future collaboration with Mariah Carey and the direction of her new music.
"I want to try different things with my music this next go-round, not just stick to R&B," Brandy told Rated R&B's Antwane Folk. "I'm not just R&B, it's more in my core. I want to bring it all out. Whatever else I have left, I just want to give it."
Brandy last released b7 in 2020. The honest album led Rated R&B's year-end albums list that year.