Bop Shop: Kate Bush Edition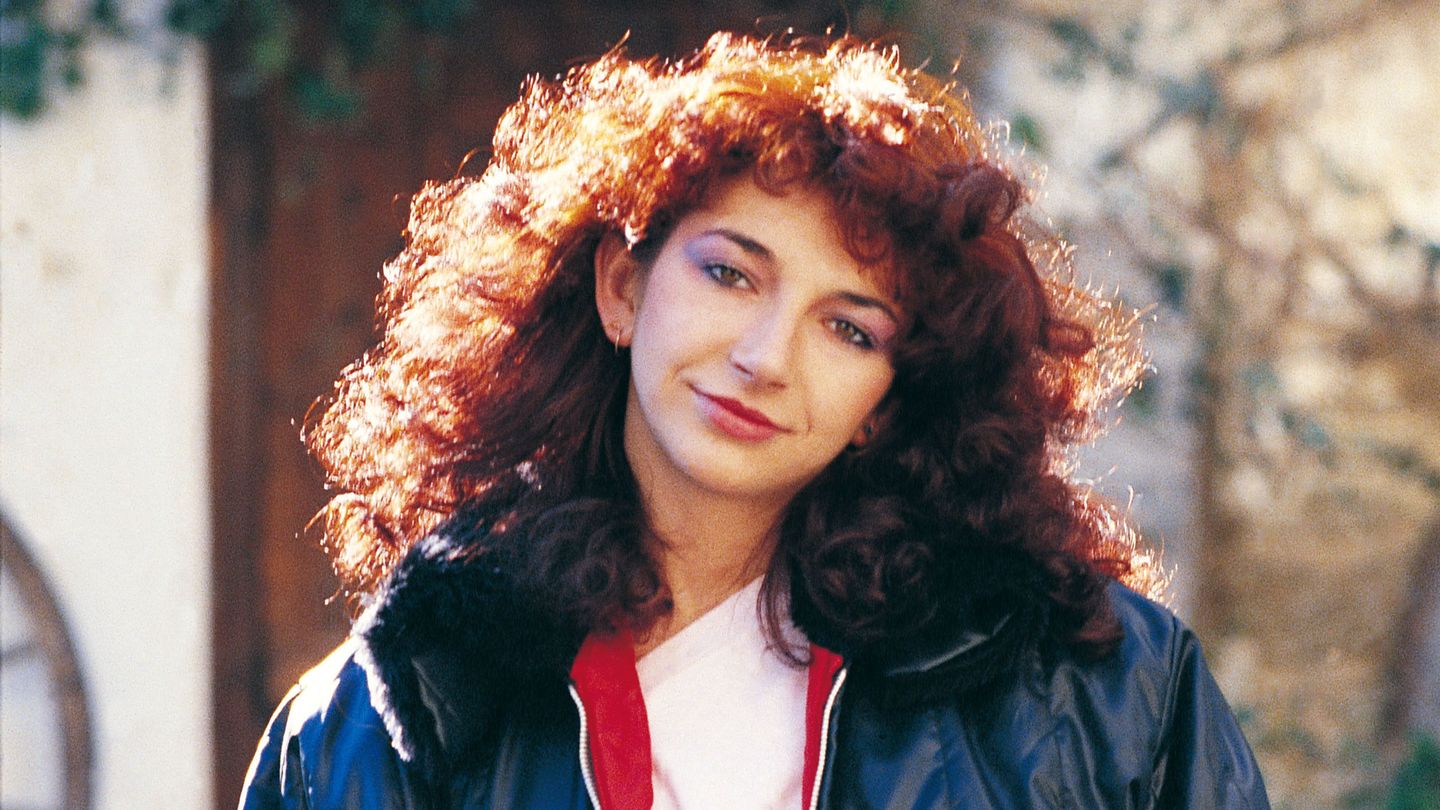 Bop Shop: Kate Bush Edition
26
The search for the ever-elusive "bop" is difficult. Playlists and streaming-service recommendations can only do so much. They often leave a lingering question: Are these songs really good, or are they just new?
Enter Bop Shop, a hand-picked selection of songs from the MTV News team. This weekly collection doesn't discriminate by genre and can include anything — and this week, inspired by Kate Bush's big Stranger Things chart bump, we've devoted the entire roundup to her songs, including some of our favorite covers.
After being featured prominently in Season 4 of the hit Netflix show, Bush's 1985 art-pop single "Running Up That Hill (A Deal With God)" landed in the Top 10 of Billboard's Hot 100 chart and saw immense gains in streaming — introducing an entire new generation to the work of an innovative musical genius. So, let's keep celebrating. Get ready: The all-Kate Bush Bop Shop is now open for business.
Kate Bush: "Get Out of My House"

I'm not going to pretend "Running Up That Hill" isn't an all-time great song (as Big Boi well knows). But if the Duffer Brothers really wanted to make some skin crawl, "Get Out of My House" was right there! The nearly six-minute panic attack of paranoia and ghostly voices is genuinely the scariest piece of music I've ever heard and was apparently inspired by Stephen King's The Shining. But what's more terrifying is imagining, as Bush does here, that it's all in your head. —Patrick Hosken

Kim Petras: "Running Up That Hill (A Deal With God)"

We'd be remiss not to include a cover of the track which inspired the Kate Bushaissance, especially since it comes from pop princess Kim Petras. Although she remains fairly faithful to Bush's original version, the synths seem to strike louder and the beats pulse harder, twisting the classic into a bop that wouldn't sound out of place in a neon-lit '80s gay club. Interestingly enough, Petras had already recorded her rendition ahead of its Stranger Things resurgence. "It means so much and it's so elusive," she said in a statement. "You can definitely decide what you want it to mean. For me, it's about equality. And my timing for this was strangely perfect!" —Carson Mlnarik

Ra Ra Riot: "Suspended in Gaffa"

Before I knew who Kate Bush was, I knew Ra Ra Riot. And when the chamber-pop indie greats covered the jaunty "Suspended in Gaffa" in 2008, they opted to keep the sweeping vocal runs of Bush's verses but represent them with violin and cello — a change that works beautifully as a sonic swap and as a reminder of how much a force of nature Bush's vocals actually are. Hearing both back to back is a startling reminder of Bush's total supremacy. Highly recommended. —Patrick Hosken

Kate Bush: "Sunset"

To be a Kate Bush fan in the early 2000s was to live through a drought. Bush hadn't released an album since 1993's The Red Shoes, and we were beginning to wonder if our Cornwall queen would ever gift us with new music. In 2005, she finally released her double album, Aerial, and it did not disappoint. She started the new era with the groovy and moody lead single, "King of the Mountain," and kept it kooky with songs like "Pi," where she sang the numerical digits of pi. But it's "Sunset," a piano ballad halfway through Aerial's second disc, that really encapsulates the beauty of the collection. Just when you think the song will soothe you into a lovely slumber, it turns into an upbeat guitar number, with Bush living out her flamenco fantasy. —Chris Rudolph

Wild Nothing: "Cloudbusting"

Jack Tatum's early records as Wild Nothing were intoxicatingly vaporous, all gossamer strands of barely perceptible dreams. When he set about covering a lush Kate Bush classic in 2010, he dialed up the reverb and the synth atmosphere, recreating the exact conditions of humidity that the title activity implies. The whole thing will leave you drenched but renewed, like walking out of a sauna. —Patrick Hosken

Kate Bush: "Why Should I Love You?"

There's nothing else in Kate Bush's discography that sounds quite like this The Red Shoes cut, and for good reason: It's one of the genre-defying singer-songwriter's two collaborations with Prince. Bouncing between beautiful and bizarre, it's easy to see The Purple One's influence all over the track, from its reverb-drenched guitar solo to his shining falsetto and the magically jubilant vocals he twists out of Bush herself. Dig a little deeper, though, and you'll realize this isn't the typical love song its ecstatic chorus ("Of all of the people in the world / Why should I love you?") might suggest. After all, who else besides these musical pioneers could pull off a line like "Have you ever seen a picture of Jesus laughing?" in the second verse. —Carson Mlnarik

Kate Bush: "Hounds of Love"

Imagine you could produce drum sounds like Kate Bush can. What would you do with that superpower? As you consider, I suggest listening to "Hounds of Love" on loop and gathering inspiration for your own creative pursuits. You might end up harnessing the grand power of a cathedral-sized percussion as she does on the title track to 1985's Hounds of Love. But could you sing "I don't know what's good for me / I need love, love, love, love, love, yeah / Your love" the way she does, as if an avalanche is tumbling outside and it's the last thing she'll ever say? Consider the immense power of both talents — big drum prowess and emotionally shredding vocal delivery — and humble yourself accordingly. —Patrick Hosken