Bono's 60th Birthday Playlist: '60 Songs That Saved My Life'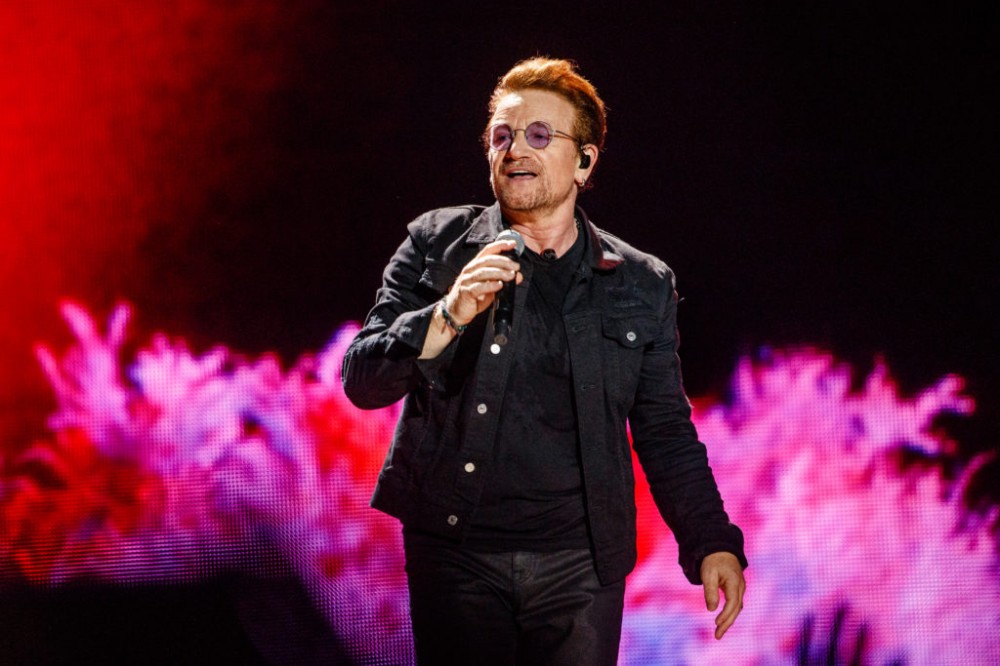 Bono's 60th Birthday Playlist: '60 Songs That Saved My Life'
62
Bono is reflecting on the importance of music on his 60th birthday. The U2 frontman on Sunday (May 10) shared a list of 60 songs that have played a big part in his life.
"These are some of the songs that saved my life… the ones I couldn't have lived without… the ones that got me from there to here, zero to 60… through all the scrapes, all manner of nuisance, from the serious to the silly… and the joy, mostly joy," the rocker shared in an open letter posted to the band's website. "I wanted to thank the artists and everyone who helped make them … They were doing the same for me."
Bono also noted that he wrote a fan letter to each artist or their families, and revealed the first six on Sunday. The musicians who received the first batch of letters were for Pavarotti, Billie Eilish, David Bowie, Massive Attack, Daft Punk, and Kraftwerk.
The rocker chose 18-year-old Eilish's "Everything I Wanted" as one of his favorite tunes. "I step inside your song and it's a black beauty, achingly awesomely vulnerable and terrifying, fearless and worrisome," he wrote, comparing her to Carole King and Roy Orbison. "But you are not worried by all that. You express it so you can own the feeling that nags."
Of music icon Bowie, Bono selected "Life On Mars?" and addressed the letter to the late artist's son Duncan. "I wasn't thinking about the question mark in the title… I wasn't bothered about the dramatic inquiry 'is there life on Mars?'" he reflected. "The song was answering a much more important question when I was 13… Is there intelligent life on earth? It was proof as far as I'm concerned."
Regarding Massive Attack's "Safe From Harm," Bono thanked the group for "giving me full permission to not fully let go of the rage behind all the vulnerability"; he called Kraftwerk's "Neon Lights" a "perfectly constructed pop song"; admitted "how could I not be a fan of this collaboration?" for Daft Punk's "Get Lucky" featuring Pharrell; and recalled performing "Miserere" with the late Pavarotti in a letter penned for the late opera singer's daughter Alice.
The artist will be revealing the rest of the letters this week on U2.com.
Beyond these six artists' songs, Bono also included the Sex Pistol's "Anarchy in the U.K.," Public Enemy's "Fight the Power," Elton John's "Daniel," Prince's "When Doves Cry," Madonna's "Ray of Light," Pearl Jam's "Jeremy," Lady Gaga's "Born This Way," Bruce Springsteen's "There Goes My Miracle," Beyonce and Kendrick Lamar's "Freedom," and more. Listen to his four-hour playlist below: