Bobby Shmurda 'BodBoy' Is A Dated, Exhausting '2010s Time Capsule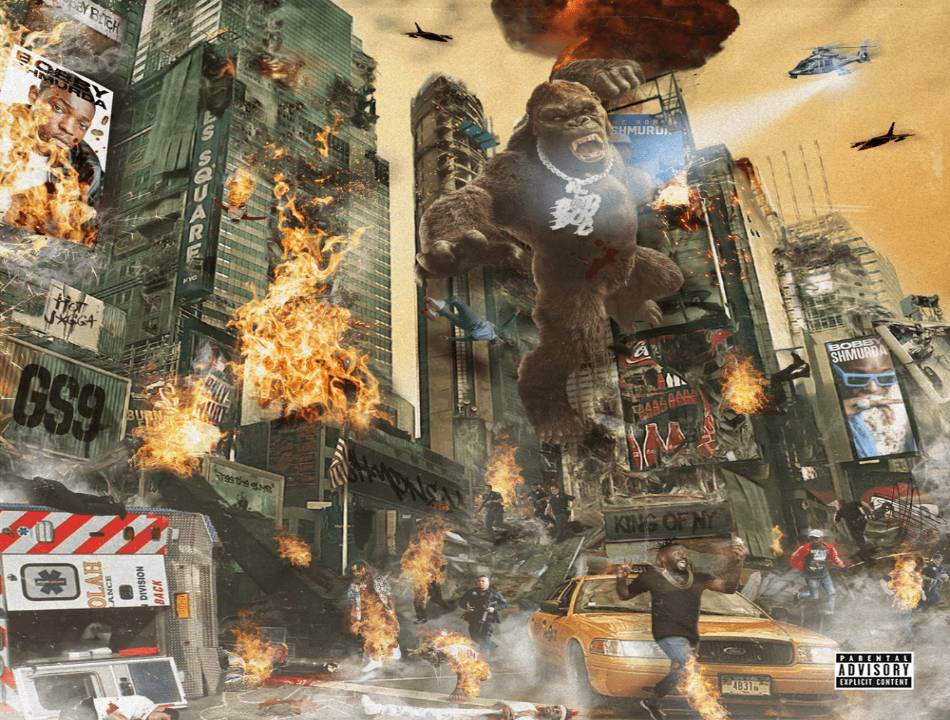 Bobby Shmurda 'BodBoy' Is A Dated, Exhausting '2010s Time Capsule
61
Back in 2014, the viral success of Bobby Shmurda's hat-flinging antics in the "Hot N-gga" music video showed the Brooklyn rapper that in order to make it big, charisma was key. A lucrative deal with Epic Records soon followed, and the success of "Bobby Bitch" then served as concrete proof that the Shmurda method of boisterous beats and childish taunts was a hit-making recipe.
But as the story goes, by 2016, Shmurda and a dozen members of his GS9 crew were behind bars, with Shmurda unable to see how far his charm could have taken him, ripped away from the prime of his career partially due to ill-timed lyrics reflecting real world crime.
As if to combat this, in the months since his release in February 2021, Bobby Shmurda has had a lot to say. He's hit the interview circuit hard, offering his thoughts on topics such as prison sex, and how "people" compare him to JAY-Z. Shmurda has made headlines for these sound bites, and it's become clear the same steadfast persona that he adopted to help spawn a Vine dance craze could still turn heads in 2022, especially with the popularity of New York drill, a style he's clearly had influence over, soaring.
BodBoy, the first EP from Shmurda in seven years, feels as if the Brooklyn rapper is trying to make up for lost time. Shmurda is the same as he's always been: loud, lewd and ready to dance, but creative stubbornness and haphazard production choices prevent the record from ever charting new courses, with the result being a dated and exhausting 2010s time capsule.
While lyrics like "jumped out my momma pussy straight into the trap" on "Glock Inside" warrant a chuckle, they're quickly overshadowed by mind-numbing junctions like, "I fucked your old bitch, she said my dick was so bigger, ay" on "Gorilla." On "From The Slums," Shmurda babbles on and on about going "gorilla" and how he can't be blackballed because he's already black, but only a keen ear would even be able to make out these anecdotes, as they tumble out of his mouth so incessantly they're only heard in short bursts.
The heightened pace set out by Shmurda's producers doesn't help to alleviate his breathy delivery. The driving beats from PoWR Trav, Legacy Beatzz, and others quickly become exasperating, with "Hoochie Daddy" being the most obvious offender. The track's repetitive instructional lyrics and grating mesh of background baby vocals and bed creaks are equal to nails on a chalkboard, and all the while, Shmurda sounds exhausted as he pleads to his listeners to "rev" and "step."
The blueprint behind BodBoy should be a recipe for success, as half of the records clock in at barely over a minute, but any charm these records carry quickly dissipates because of how obvious they are in their attempt to cater to Gen Z relevancy. Shmurda rattles off nonsensical lyrics at warp speed with no throughline, throwing them at the wall to see what sticks and not really caring which ones don't.
But BodBoy's low points also shouldn't come as a surprise considering Bobby Shmurda has never been swayed by what's around him. In August, he dismissed the Brooklyn drill subgenre – a movement that since Shmurda's arrest has become the dominant sound of his borough – and said he'd never be a "minion." He told AllHipHop that he makes "Shmurda Music" and dismissed anyone trying to put him in a box. While Shmurda's machismo and unwavering belief in his vision are what catapulted him into fame, his obstinate mindset towards any outside influence makes BodBoy feel claustrophobic.
Still, BodBoy possesses echoes of a Shmurda anthem. Opener "Whole Brick" sounds celebratory, as the rapper hones in on the reverberating power of his booming voice rather than on the silliness of his lyrics. It demonstrates how less is more and as Bobby Shmurda's official debut Ready To Live creeps closer, there remains hope that we could all be dancing away to another Shmurda song by next summer. He just needs to realize that he doesn't have to try so hard for it to happen, and maybe let his friends get in on the fun.
REPEAT ME
FAN FEEDBACK
Nice project. U got in & got out with 9 bangers. #BobbyShmurda #Bodboy ?

— ??God's Son?? (@WilksMillion) August 9, 2022
I can now say I sat through an entire Bobby Shmurda album for nobody that cared. #Bodboy #Pause

— REAL NAME CHAD LAW ?? (@Chad_Law) August 6, 2022
That bobby shmurda album is terrible ? waited all them years for a dope project from him and got str8 trash ? #BodMan

— Domonique W (@ThaRealYoungsta) August 5, 2022