Black Thought & Danger Mouse 'Cheat Codes' Is A Lesson In Supreme Lyricism + Pristine Production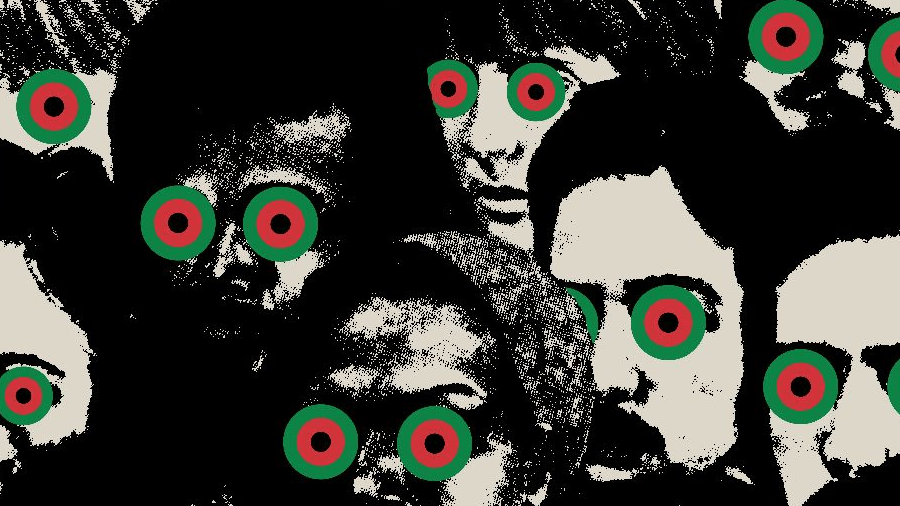 Black Thought & Danger Mouse 'Cheat Codes' Is A Lesson In Supreme Lyricism + Pristine Production
90
There's a line on "Aquamarine" where Black Thought says he was "born to be a teacher" and that couldn't be more evident on Cheat Codes, his new collaborative project with Danger Mouse. The Roots' de facto leader bobs and weaves his way through the renowned producer's time-traveling production like he's Muhammad Ali, while spilling some of the hard-won wisdom he's learned over the course of his life.
"Haters and naysayers is buried in cake layers," he raps with his baritone bravado. "I take day as a blessing and see the night as a lesson/Twilight is a message for me to write a confession/The matrix, a dominatrix seeking to be served/Ever patiently waiting with the demons we deserve."
However, nothing could be more telling than when Thought mentions he's a "survivor" on "Identical Deaths" in which he explores his personal trauma. Over gentle flutes and slow, soulful drums, Thought repeats: "Anger, keep out, danger, keep out, danger," which could be interpreted as a note to self. Beginning at a young age, Black Thought had to face unimaginable tragedies when both his mother and father were murdered.
In high school, Thought started selling crack as a means to put food in his belly. Suffice it to say, his life hasn't been a walk in a Philly park. Being aware of his journey makes the song that much more profound; here we have a man who had everything stacked against him, but he managed to break free from his circumstances to become a Grammy Award-winning artist who, at 50 years old, proves he's still a top tier MC every time he picks up the mic.
Coupled with the air of '60s nostalgia Danger Mouse effortlessly provides with his lush soundscapes, Cheat Codes mysteriously evokes déjà vu, as if Black Thought and Danger Mouse are able to transport us to another era, putting them in a class all their own. As Thought says on "The Darkest Part" with Raekwon and Kid Sister: "Technically, I guess I'm on another echelon." As for the Wu-Tang Clan vet, his contribution fits snuggly into the production's pocket, which was by admittedly by design.
Speaking to HipHopDX, Black Thought explained how they go about choosing their collaborators, saying, "The songs dictate what cadence, what style of flow and what vocal quality is going to be befitting. Everybody can't get on every record. So when you do a record in this space for someone else to hop on it, you definitely have in mind who you want to hear."
In other words, Black Thought and Danger Mouse already have the vocals mapped out. Like with "Strangers," the hurried, nearly frenetic beat was ideal for Run The Jewels to ride. In fact, it would've felt right at home on RTJ4, especially with the addition of A$AP Rocky's street-savvy rhymes. Similarly, on the gorgeously vintage-sounding  "Because," Joey Bada$$, Russ and singer Dylan Cartlidge sound like they belong there, while Conway The Machine's contribution to the ominous, guitar-tinged "Saltwater" isn't forced.
But perhaps the most memorable (and understandably emotional) collaboration is "Belize" with the late MF DOOM. Together, Danger Mouse and DOOM made magic in 2005 with their DANGERDOOM project The Mouse and the Mask. Even in death, their chemistry remains intact, with DOOM's wordplay wizardry slipping off his tongue and pouring onto the woozy elegance of the Danger Mouse creation.
Fans may be slightly disappointed when they realize DOOM's verse was lifted from 2017's "Notebook 03" off The Missing Notebook Rhymes. Nonetheless, DOOM's inimitable voice is a welcome addition, adding more layers to the rich textures cradling the project.
"The basics of it was after we did the DANGERDOOM record, DOOM and I had done lot of sporadic songs here and there, a lot of things that wound up not being quite finished, and I got busier and busier," Danger Mouse told DX. "It was just a lot of unfinished stuff, but the best verse was the first thing that he had done and that's now on 'Belize.' I had never finished it and gotten Tariq [Black Thought] to do something with it. So I had it, and while we were doing the record, we finished it. I redid the music, and Tariq did his verse, and we finished it."
While Cheat Codes sometimes walks the tight-rope of being another installment in the Streams of Thought series, it's still a lesson in supreme lyricism and pristine production that should have any aspiring MC/producer combo aspiring to get on their level.
REPEAT ME
FAN FEEDBACK
an album full of Black Thought's elite rapping over Danger Mouse's production was bound to be one of the best from this year

Cheat Codes is a generational project pic.twitter.com/0qMCkXpTVg

— Z E N (@real_zen1) August 12, 2022
Cheat Codes is the hip hop lp I've been needing this year ?

— ? (@TROYwastaken) August 12, 2022
Cheat Codes by Black Thought and Danger Mouse is so fucking good. Like I expected a nice collab…but this…wow.

— spherical lyrical miracle (@cmoorslim) August 12, 2022
Want to hear straight bars?!

Hear a master at work?

CHEAT CODES by Black Thought w/ Danger Mouse.

Hip hop at its finest.

Black Thought is a god-tier lyricist.

Pure ? ? ? ? ? ? ? ?

Thank you @blackthought

— Stay Encouraged (@New_Norms) August 12, 2022