"Birds of Prey" Performing Lower At Box Office Than Anticipated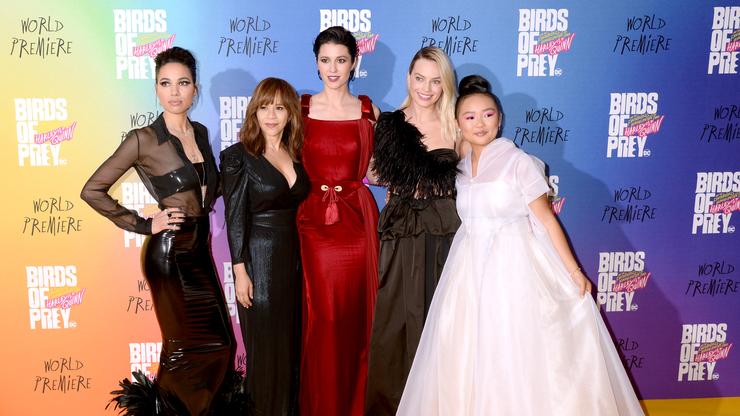 "Birds of Prey" Performing Lower At Box Office Than Anticipated
61
It looks like Birds of Prey will not be soaring as high as expected at the box office. The DC Extended Universe film is projected to bank only $12.6 million on Friday, which puts it on track for a $33.5 million opening weekend. This falls short of previous estimates, as noted by Deadline, which had the film performing within the $50 million to $55 million range. While Warner Brothers anticipated an opening weekend closer to $45 million, the film would still fail to meet these expectations. Thursday night previews were a bust as well, raking in a measly $4 million which is actually included in Friday's $12.6 million estimate. As Birds of Prey had a budget of $80 million, these Friday night estimates present the possibility that the female-led film will ultimately cost the studio money.
Ari Perilstein/Getty Images for Atlantic Records
The international box office projections for Birds of Prey were also a lot higher than the ultimate opening weekend results, with an estimate of $60 million to $70 million. These estimates appear to have been wishful thinking, as Birds of Prey only grossed $7.8 million between Wednesday and Thursday from 51 international markets. The Margot Robbie lead film's lowering score on Rotten Tomatoes may be a reflection of these disparities. When the previews were released, the film had a high score of 92%, but it has dropped 10% since the film premiered to 82%. Birds of Prey stars Margot Robbie reprising her role as Harley Quinn from 2016's Suicide Squad. Alongside Margot are Mary Elizabeth Winstead as Huntress, Jurnee Smollett-Bell as Black Canary, Rosie Perez as Renee Montoya, and Ewan McGregor as Black Mask.