Bill Cosby's Wife Chastises "Parasitic & Cruel" Media For Kobe Bryant Scandal Questions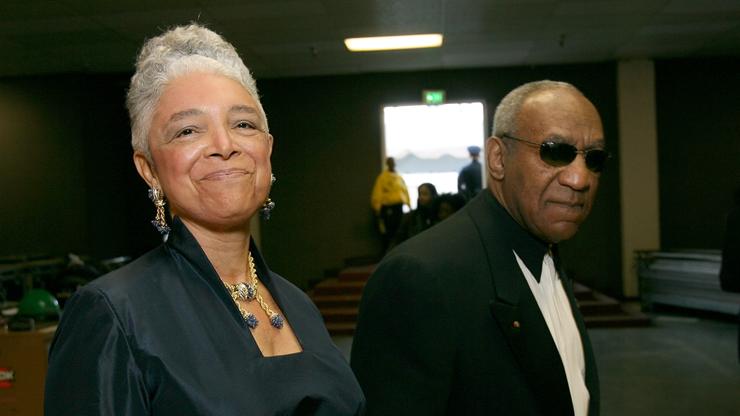 Bill Cosby's Wife Chastises "Parasitic & Cruel" Media For Kobe Bryant Scandal Questions
76
It's been a strange few days in regards to comments involving Bill Cosby. The incarcerated 82-year-old icon is serving his three to 10-year sentence behind bars after being convicted of three counts of aggravated indecent assault. The accusations against him are polarizing as some believe that the comedy actor was targeted by dozens of women who accused him of sexual assault.

Bryan Bedder / Staff / Getty Images
This week, Gayle King became a target after a clip of her interview with WNBA legend Lisa Leslie went viral. In the video, King presses Leslie about the late Kobe Bryant and the 2003 allegations of rape made against him. After the clip circulated, many celebrities came forward to condemn King, including Snoop Dogg who called the news reporter a "funky dog face b*tch." Snoop also called for a freeing of Cosby, and the actor later took to his Instagram to thank the rapper for his support.
Snoop, too, would find himself on the receiving end of backlash on Friday (February 7), but Camille Cosby wanted the last word. Bill Cosby's wife of 56 years shared a message on her husband's Instagram account that called out people who she claims are trying to take down black men. She also said that the media is aiming to overshadow Kobe's "celebrated history" with "parasitic and cruel" attempts to bring up his past. Read her message in full below.
Camille Cosby Responds To Unwarranted & Relentless Attacks That Media & Their Cohorts Have Brought To Kobe Bryant's Family…She Offers Her Support, Prayers & Love To Kobe's Wife, Children & Family… "History repeats itself again, again and multiple, more agains. The relentless, stereotypical portrayals of people of color… and I will specify African American men for the purpose of this statement…and the ever-present, unproven accusations of Black men as sexually dent, brutal black bucks, are repetitive obsessions in most general media. Their messengers are all too enthusiastically ready to disseminate the particular horrific, racist imageries; that are forever the demonizations of Black men. The media's current attempts to supersede Mr. Kobe Bryant's celebrated history with an old case that was unproven and dismissed is downright parasitic and cruel… and the media's numerous messengers are participants in that deplorable behavior and disrespect for Mr. Bryant's wife children and family. Anyone who has suddenly lost a spouse, child or a loved one, intensely knows the emotional, penetrating traumas of that kind of shock. I certainly do." Camille Cosby