Benny The Butcher Reveals What He's Been Listening To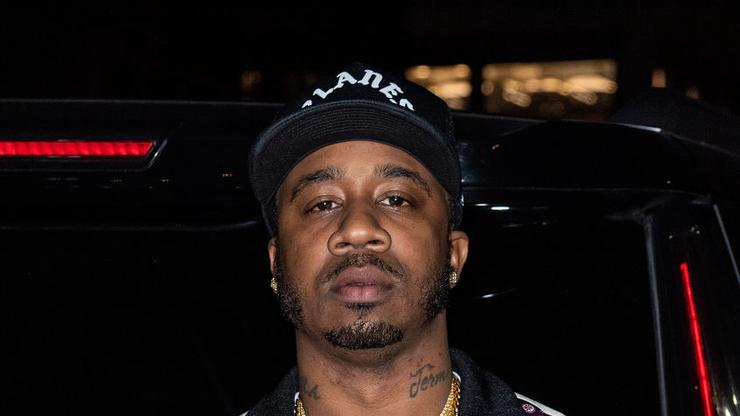 Benny The Butcher Reveals What He's Been Listening To
52
It's already May, and the Griselda trifecta has wasted little time in establishing their presence in 2020. In March, Conway The Machine delivered his Lulu EP, produced entirely by The Alchemist. A little later, Westside Gunn dropped off his absolutely stacked album Pray For Paris. Now, Benny The Butcher is getting ready to drop off some new music of his own, confirming to Complex that he's got a project with Hit-Boy and another with Harry Fraud on the horizon — though neither are given a date, he affirms that the year will be his before long.
Prince Williams/Wireimage/Getty Images
As for his listening habits, Benny reveals that his playlist has been consisting of music from Lil Baby, Roddy Ricch, Jay Electronica's A Written Testimony, and a re-listen of Jay-Z's debut album Reasonable Doubt. As for his watching habits, The Butcher admits to watch ESPN reruns, putting forth an interesting theory. "Men, we addicted to sports," he laughs. "They still showing games from 96, 88. I'm still watching those. My daughter watching All-American so I might come in the room and watch it a bit. I might stay for an episode or two."
The Butcher also issues a challenge to any PS4 gamers who think they stand a chance against him. "Anybody out there who think they can get with The Butcher," he boasts. "I'm playing UFC 3, I'm playing Madden 20, I'm playing 2K20. If you think you can get with the Butcher, my tag line is Tana_Talk_4."
Be sure to keep an eye out for another big year from The Butcher, and should you feel up to the challenge, load up the PlayStation and see how it plays out. Keep your heady up, Benny — the quarantine won't last forever.