Arlo Parks Shares New Song 'Impurities'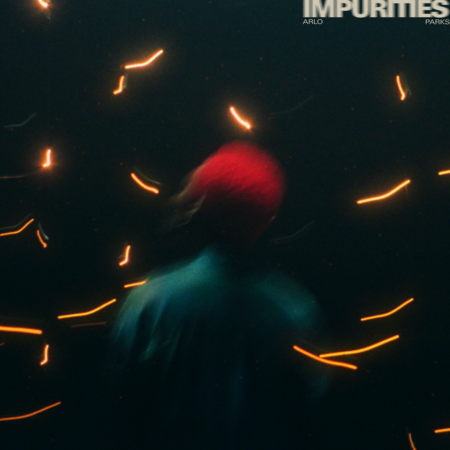 Arlo Parks Shares New Song 'Impurities'
37
Grammy-nominated singer Arlo Parks has released her new single "Impurities," produced by Romil Hemnami and Al Hug. The latter two co-wrote the track with Parks and Carter Lang. 
Parks' featherlight vocals float over the hip-hop soul production as she sings about surrounding herself with people who embrace her whole self — flaws and all. "I radiate like a star, like a star, star, star / When you embrace all my impurities," she sings.
Speaking on her new single, Parks explains: "It's about being around people who make you feel like your inner ugliness and failures and mistakes don't matter, who lift you up and make you laugh, who make you feel good and clean."
In a recent interview with Zane Lowe of Apple Music, Parks shared more details about creating the song. "I worked a lot with Romil. This song, in particular, 'Impurities,' was Carter Lang and Romil. And I honestly just chose them because I was a big fan, and I felt like the first track on the record is more spoken word. And this is the first song, song on the record. And I wanted it to feel like a door opening, and that sense of atmosphere," Parks explained.
She added, "I think it started off as a celebration of the new community that I'd found in LA, and the people that made me feel like myself, and like I could be myself. And then I started thinking about the idea of somebody completing you and somebody taking on the things about you that you don't like, and somehow saving you. And that double meaning I think was really interesting. I wanted it to feel searching. I wanted it to feel like I was adrift in a way, and then the lyrics then root you in it's the people, the people of the home, and I love the people that make me feel at home."
In conjunction with the song's release, Parks has debuted a visual directed by Jak Payne. "With this visualizer, I really wanted to convey this atmospheric oscillation between solitude and companionship," Parks explains.
She adds, "I wanted to show how being around your people really does feel like coming home. When I was writing this song, I had been thinking about Gus Van Sant a lot and how he captures people in all their fragility and beauty and ugliness. Jak was instrumental in creating/protecting that sense of softness."
[embedded content]
"Impurities" will appear on Parks' sophomore album, My Soft Machine, which releases May 26 via Transgressive Records. The album will also include the airy lead single "Weightless."
Regarding My Soft Machine, Parks says, "This record is life through my lens, through my body — the mid-20s anxiety, the substance abuse of friends around me, the viscera of being in love for the first time, navigating PTSD and grief and self-sabotage and joy, moving through worlds with wonder and sensitivity — what it's like to be trapped in this particular body."
The British singer-songwriter will support My Soft Machine on tour this summer (dates are listed below).
My Soft Machine is the follow-up to Parks' 2021 debut album, Collapsed In Sunbeams.
Stream Arlo Parks' new single "Impurities" below.
Arlo Parks 2023 Tour Dates
Mar 26 – Manchester, UK @ Victoria Warehouse (6 Music Festival headline)
Jul 5 – Tokyo, Japan @ Ebisu Garden Hall
Jul 6 – Osaka, Japan @ Umeda Club Quattro
Jul 8 – Seoul, South Korea @ Musinsa Garage
Aug 5 – Oxfordshire, UK @ Wilderness Festival
Aug 26 – Reading, UK @ Reading Festival
Aug 27 – Leeds, UK @ Leeds Festival
Sep 5 – Dublin, Ireland @ 3Olympia Theatre
Sep 14 – Amsterdam, Netherlands @ Paradiso
Sep 15 – Brussels, Belgium @ Ancienne Belgique
Sep 17 – Berlin, Germany @ Huxley's Neue Welt
Sep 19 – Milan, Italy @ Alcatraz
Sep 21 – Paris, France @ L'Olympia
Sep 28 – London, UK @ Eventim Apollo
Tickets are available at arloparksofficial.com.