Alicia Keys Reveals 'KEYS' Album Tracklist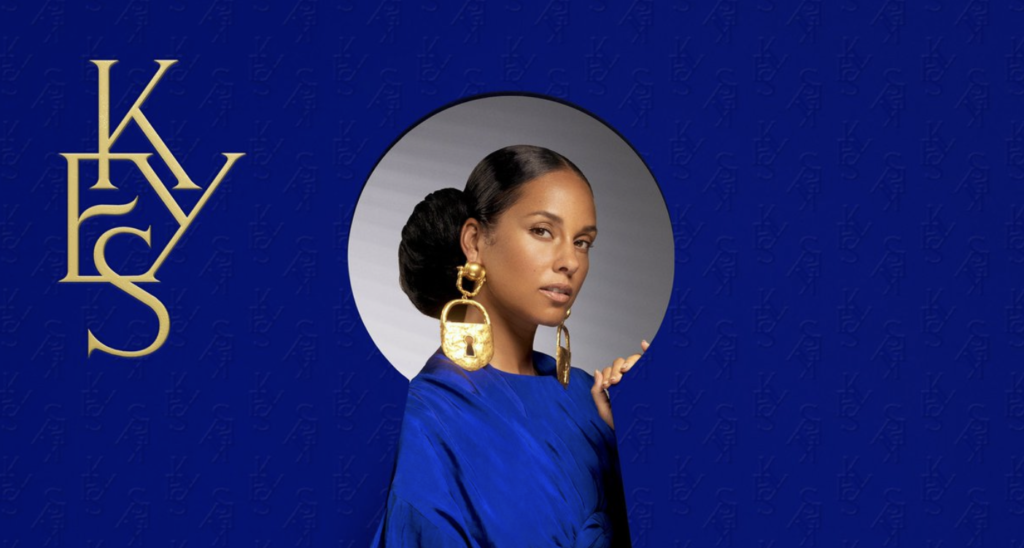 Alicia Keys Reveals 'KEYS' Album Tracklist
4120
Alicia Keys' new album KEYS is coming out this Friday, Dec. 10. Before it arrives, the music icon has unveiled the double album's tracklist. Lucky Daye, Khalid, Lil' Wayne, Pusha T, Brandi Charlie, and Swae Lee, who assisted on the lead track "LALA (Unlocked)," appear on KEYS.
I couldn't wait to reveal this….

These songs are going to creep into your heart and give you what you need!

On #KEYS we ain't holdin' back for NOTHIN'!! 😤

Flip your phone for the #Unlocked side

And tell me what title intrigues you most 💥💥💥💥🎹🎹🎹🎹🎹 pic.twitter.com/XsZEKRebUy

— Alicia Keys (@aliciakeys) December 7, 2021
"These songs are going to creep into your heart and give you what you need," declared Keys in her tweet regarding the tracklist.
The 26-track album also features the previously released singles "Best of Me (Originals)" and "Best of Me (Unlocked)." She revealed an official video for the former tune and a visualizer for the last track.
View this post on Instagram
"One album. 2 versions. Originals & Unlocked. The Originals come from that classic side of me! It's that AK that we WANT!! A homecoming. The Unlocked side, I wanted to sample The Originals to create a whole other sonic experience. So, @mikewillmadeit and I connected and made magic," Keys explained.
Keys served as a quiet storm host on Khalid's latest EP Scenic Drive earlier this month. In November, she issued Alicia Keys: Sweet Dreams, an Apple Music exclusive EP she described as a "collection of lullabies."
Keys also secured two 2022 Grammy nominations, including Song of the Year for "A Beautiful Noise" with Charlie and Best Immersive Audio Album for ALICIA. The LP was among Rated R&B's best R&B albums of 2020.
KEYS Tracklist
Disc 1 – Originals
1. Plentiful (Originals) feat. Pusha T
2. Skydive (Originals)
3. Best Of Me (Originals)
4. Dead End Road (Originals)
5. Is It Insane (Originals)
6. Billions (Originals)
7. Love When You Call My Name (Originals)
8. Only You (Originals)
9. Daffodils (Originals)
10. Old Memories (Originals)
11. Nat King Cole (Originals)
12. Paper Flowers (Originals) feat. Brandi Carlile
13. Like Water (Originals)
14. Interlude (Originals)
Disc 2 – Unlocked
1. Only You (Unlocked)
2. Skydive (Unlocked)
3. Best Of Me (Unlocked)
4. LALA (Unlocked) feat. Swae Lee
5. Nat King Cole (Unlocked) feat. Lil Wayne
6. Is It Instane (Unlocked)
7. Come For Me (Unlocked) feat. Khalid & Lucky Daye
8. Old Memories (Unlocked)
9. Dead End Road (Unlocked)
10. Love When You Call My Name (Unlocked)
11. Daffodils (Unlocked)
12. Billions (Unlocked)