Adrienne Houghton Flexes 20-Pound Weight Loss With Bikini Selfie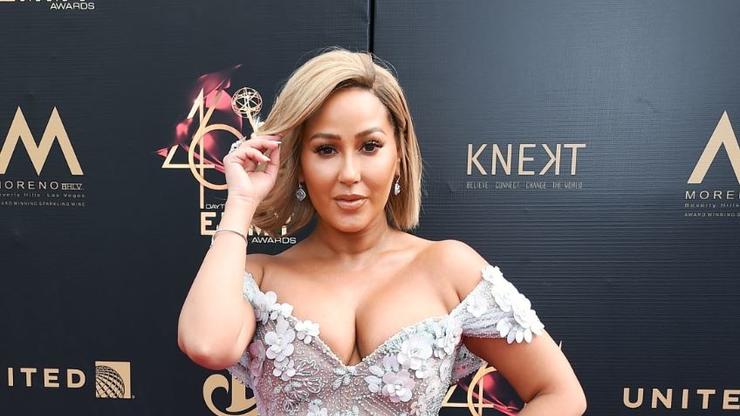 Adrienne Houghton Flexes 20-Pound Weight Loss With Bikini Selfie
64
There have been plenty of jokes going around about unhealthy quarantine habits. Whether you're drinking wine for breakfast or have cereal for dinner, the COVID-19 quarantine has certainly switched up daily habits for many as we've all been held under "Stay Home" orders. The Real host Adrienne Bailon has revealed that she's been sticking to her diet plan and shared her first bikini selfie since dropping 20 pounds.

Slaven Vlasic / Stringer / Getty Images
Adrienne shared her journey in a lengthy caption to her sexy video clip. "I've lost weight before but always gained it back… because I was dieting & not changing my lifestyle! But not this time," she said. "It's been a year since I 'had enough' (have you ever gotten there? Where you're just tired of complaining about what you don't like & you're finally ready to take action & REALLY make changes!)."
She said she decided to put herself on a plant-based diet and changed the way she thought about food. "I've been consistent with my self discipline (although it's been so hard at times). I'm constantly reminding myself that the greatest form of self love – is self discipline! They say it takes 21 days to form a new habit… I just want to encourage you to take this time to develop healthy habits!" Check out Adrienne Houghton's new look and read through her message in full below.