A New Black Panther Prepares For Battle In 'Wakanda Forever' Trailer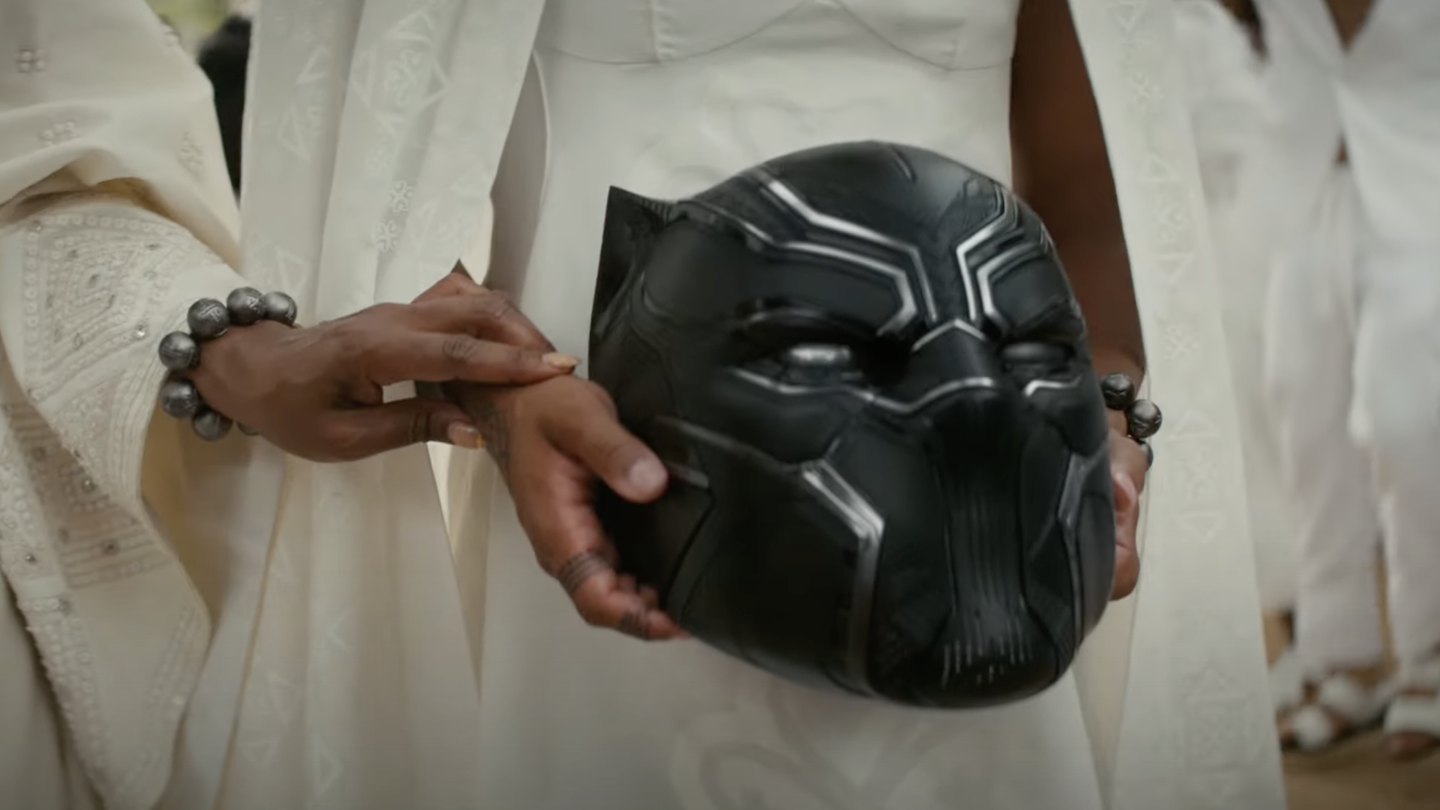 A New Black Panther Prepares For Battle In 'Wakanda Forever' Trailer
66
Marvel dropped an action-heavy new trailer for Black Panther: Wakanda Forever on Monday (October 3), and there is a new Black Panther to continue the late King T'Challa's legacy. But who could it be?
The two-minute long trailer begins with Wakanda, the fictional East African country and home of T'Challa, grieving for their deceased king, who was played by the late actor Chadwick Boseman, and honoring his memory. This is accompanied by poignant piano chords and powerful vocals: "Only the most broken people can be great leaders," mutters a low voice.
But in the midst of their grieving, Wakanda is at risk of being invaded by opposing forces and rival nations, one of which is the ancient underwater civilization Talocan, ruled by a mutant named Namor the Sub-Mariner (Tenoch Huerta). "We know what you whisper. They have lost their protector," Queen Ramonda (Angela Bassett) says in the clip. "Now is our time to strike. Show them who we are."
A new superhero, Ironheart (Dominique Thorne), will be introduced in the superhero film. In her ordinary everyday life, she is Riri Williams, a genius inventor and MIT engineering student who created a suit of armor that rivals Iron Man's. The 2022 D23 Expo announced Ironheart, a series centering on her character for Disney+ that is expected to be available for streaming in late 2023.
Letitia Wright, Lupita Nyong'o, Danai Gurrira, Winston Duke, Florence Kasumba, and Martin Freeman are all anticipated to reprise their roles as Shuri, Nakia, Okoye, M'Baku, Ayo, and Everett K. Ross, respectively. Toward the end of the trailer, an unknown figure dons Black Panther's armor, though their identity has yet to be revealed.
Development of a sequel to Black Panther began following the film's release but after Boseman's death from colon cancer in August 2020, plans for the film changed while Marvel firmly decided not to recast T'Challa in honor of his memory. Ryan Coogler returned to direct the sequel, as well as Joe Robert Cole for the screenplay. During the 2022 San Diego Comic-Con, Marvel Studios president Kevin Feige revealed that Wakanda Forever will be the final film of the Marvel Cinematic Universe's Phase Four. Black Panther: Wakanda Forever is expected to release in theaters on November 11, 2022.