6ix9ine's Baby Mama Calls Him An Attention-Seeker, Chooses To Ignore His Return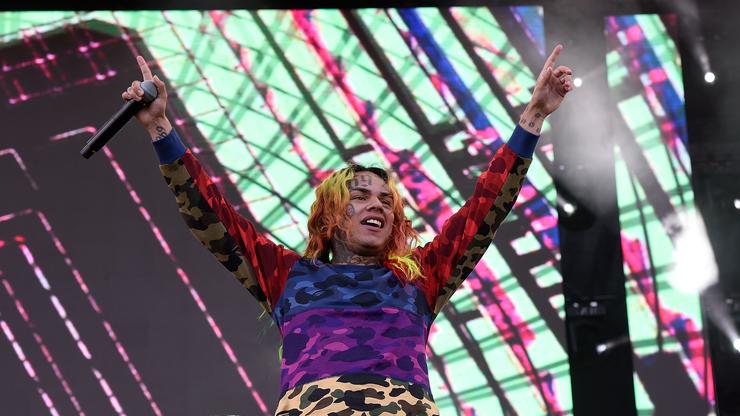 6ix9ine's Baby Mama Calls Him An Attention-Seeker, Chooses To Ignore His Return
77
Tekashi 6ix9ine's baby mama, Sara Molina, has given her two cents on her ex's fateful return after his early prison release, following his record-breaking Instagram live session. 6ix9ine officially debuted his first post-prison single and music video, "GOOBA," earlier today, and to accompany the release, he went live on IG to discuss his new era of freedom as well as his snitching ways. The live stream garnered a whopping 2 million viewers, reportedly breaking Tory Lanez previously set record from his series, Quarantine Radio. Already, 6ix9ine's reintroduction has been plastered all over the Internet, as everyone reacts to the scorned snitch's comeback. However, his ex, Sara, was less than impressed with his antics, so she took to her IG stories to address the situation, labelling 6ix9ine an attention seeker and revealing that she's chosen to ignore his tomfoolery.
"Nothing bothers that person more than being ignored, they seek attention," she wrote, almost certainly referring to the rainbow-haired rapper. "Good or bad attention it don't matter, so guess what imma do." She followed this with an eye-rolling emoji and a series of sleeping emojis, before concluding with, "God bless everyone." Probably a wise choice on her part, all things considered.
Did you catch 6ix9ine's IG live stream?