6ix9ine Just Broke Eminem's Youtube Debut Record With "GOOBA"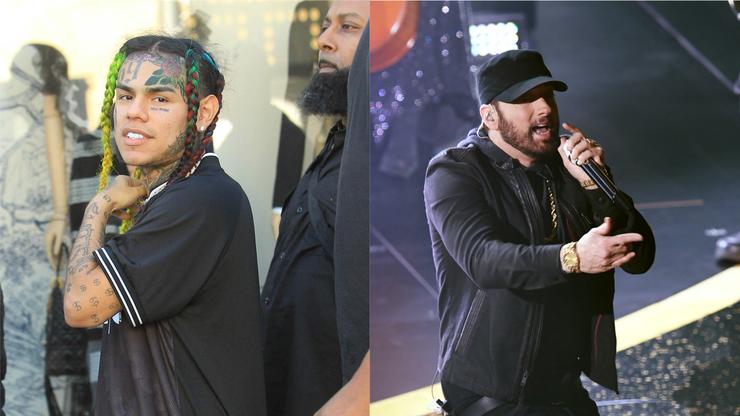 6ix9ine Just Broke Eminem's Youtube Debut Record With "GOOBA"
58
Following 6ix9ine's prodigal return to the music scene on Friday with the release of his first-prison single, "GOOBA," and accompanying visuals, the controversial artist has already broken a record for hip hop videos on Youtube. According to @chartdata on Twitter, the music video for "GOOBA" racked up the most views in a 24 hour time span on a hip hop video in the history of Youtube, making it the biggest 24 hour hip hop debut of all time.
According to HipHopNMore's estimates, the video had roughly 43 million views by the end of the first day. At the time of publication, "GOOBA" currently has over 61 million views.
The previous record for this sort of debut was set by Eminem in 2018. The audio for Em's song, "Killshot," a diss toward his foe, Machine Gun Kelly, amassed about 38.1 million views on Youtube in the first 24 hours.
Along with this Youtube feat, 6ix9ine also made history by breaking the reported record previously set by Tory Lanez for the most viewers on an Instagram live stream at once. 6ix9ine boasted a whopping 2 million viewers all tuning into his IG live at one point, annihilating Tory's 300K record which he set during an episode of Quarantine Radio.
Bennett Raglin/Getty Images for Power 105.1
Despite the attention it received, 6ix9ine's comeback was definitely not welcomed by some, especially many of his fellow rappers who have no interest in supporting a snitch.